In an attempt to encourage myself (and maybe other beginners) I have decided to periodically record and upload a "test song" c/w date and speed in bpm. Hopefully as the months go by I should be able to notice some difference!
All critique and suggestions welcome. I've just uploaded this months effort - 2 weeks and 2 days into the Janet Davis You Can Teach Yourself Banjo book/cd. The song name is 070308 90bpm Cripple Creek :
http://www.banjohangout.org/myhangout/media-player/bho-player.asp?isjukebox=no&musicID=2504
---
2 comments on "Decided to record and post progress on BHO"

Joanchek Says:
Thursday, March 8, 2007 @5:02:55 PM
Patrick, I've done the same thing with Wildwood Flower: I recorded it 3 weeks after I first picked up a banjo and then nearly a year to the day later. The difference IS remarkable! I have been recording a lot more since the first of the year, just for my own use. It's a very useful tool. I have also used Audacity to speed up my recordings without changing the pitch to check my timing. Little, almost unnoticeable timing problems at 100bpm become VERY obvious at 150bpm.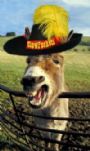 SlowPockets Says:
Thursday, March 8, 2007 @7:30:49 PM
Sounds good Patrick, really good for only two weeks. I decided to do the same thing tonight as well. I started trying learn clawhammer this week and I posted my first effort tonight. I'll check back with you to see how your doing.
You must sign into your myHangout account before you can post comments.