Posted by BConk on Friday, October 23, 2009
http://i218.photobucket.com/albums/cc24/Beeconk/TomConklin.jpg
Thomas James Conklin, of Niantic, Connecticut, beloved and devoted husband, father, grandfather and great-grandfather, passed peacefully at the age of 81 in Bride Brook Health & Rehabilitation Center early on the morning of October 22, 2009.
Thomas, the descendant of a long line of Conklins that stretches back to the 1600's in the Hudson Valley of New York, was born on February 24, 1928 to James Leo Conklin and Katherine (Regan) Conklin, in Birmingham, Alabama where his father, a foundry foreman in Peekskill, NY had relocated. When he was still quite young, however, the foundry in Birmingham closed and he and his family moved to Stamford, Connecticut. It was there in Stamford that Tom spent most of his childhood and adult life.
A devout Catholic throughout his life, Tom studied for the priesthood at Saint Albert's Roman Catholic Seminary in Middletown, New York. After leaving the seminary of his own volition in 1941, Tom returned to Stamford and graduated from Stamford High School in 1946. After graduating, Tom enlisted in the US Army and was stationed with the US Occupation Forces in Korea. Upon completing his service to his country, Tom returned to Stamford where he married his high school sweetheart Claire Lorraine Byxbee in June of 1948.
Tom worked for some time at Machlett's Laboratories in Stamford but in 1955 he joined the ranks of the Stamford Fire Department and spent the remainder of his working life as a firefighter with a side business painting and wallpapering homes. In time, he rose through the ranks of the fire department to become a Captain. He retired in 1984 after sustaining injuries to his larynx in an explosion at a major fire on the Stamford waterfront in January of 1983.
Though he had many interests, including drawing and painting, trailer camping, fishing and competitive target shooting, Tom's favorite pastime for many years was sailing his 5.2 meter Boston Whaler Harpoon sailboat "Mine Alone" from Westcott Cove in Stamford.
Tom, along with Claire, also enjoyed an active membership with the German-American Club of Stamford from the 1970's well into the 1990's.
A little more than halfway through his retirement, Tom and Claire sold their home of 37 years and moved from Stamford to Niantic in 1997. In Niantic, Tom became an active parishioner of Saint Agnes Catholic Church volunteering many hours teaching Catechism and passing the collection plate at services. He also became an active member of the Knights of Columbus, the Niantic Sportsmen's Club and the American Legion while living in Niantic.
Thomas is predeceased by his half-brother James Conklin of Norwalk; his half-sister Gertrude Peiret and her husband Ted of New York City; and his brother John (Jack) Conklin and his wife Irene of New York City.
Thomas is survived by his beloved wife of 61 years, Claire Lorraine (Byxbee) Conklin of Niantic; his brother Joseph Conklin and his wife Anne of Palm City, Florida; and his brother Edward Conklin and his wife Patricia of Southbury.
Thomas is also survived by his children; Thomas Robert Conklin and his wife Jeanne of New Milford; Kevin James Conklin and his wife Lorraine Bassett of Hudson, Massachusetts, and Kevin's former wife Vicki Conklin of Stow, Massachusetts; Brian Edward Conklin and his wife Rita of Uncasville; and Lorraine Claire Sposato and her husband Matthew of Centennial, Colorado.
Thomas is also survived by his grandchildren Matthew Conklin, Emily Conklin, Sean Conklin and his wife Katelynn, Kristen Conklin, Roxanne Armbruster and her husband Joseph, Jesse Conklin, Ethan Conklin, Kathleen Sposato and Grace Conklin; and by his great-grandchildren Emma Claire Finnerty and Noah Parker Armbruster, as well as by many nieces, nephews and cousins.
Visitation will be held between the hours of 3:00 and 5:00 p.m. on Sunday, October 25th at Thomas L. Neilan and Sons East Lyme Funeral Home, 48 Grand Street, Niantic. A Christian Mass of Memorial will be held at 11:00 a.m. at St. Agnes Catholic Church, 22 Haigh Avenue, Niantic.
---
4 comments on "Thomas James Conklin - February 24, 1928 - October 22, 2009"

mainejohn Says:
Friday, October 23, 2009 @1:39:34 PM
Very nice, Brian. Did you write the obituary? It's beautiful. Our thoughts and prayers are with you and your family.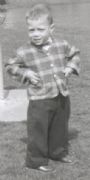 BConk Says:
Friday, October 23, 2009 @1:45:10 PM
Yes I did John - thank you. I can't seem to get my father's photo to load though.

OneMusicLover Says:
Friday, October 23, 2009 @9:42:01 PM
Thinking of you during this sad time, Brian. The obituary is a beautiful tribute to your father. It paints a picture of a loving husband, father, and grandfather. I hope you'll share memories of him with us in the future. He sounds like someone I would have loved to have known.

junsukiu Says:
Thursday, July 27, 2017 @9:38:01 PM
Thank you for your analysis. Looking forward to reading more of your posts. I hope to give something back and help others like you aided me.
happy wheels

You must sign into your myHangout account before you can post comments.