Posted by jimh269b on Friday, July 17, 2009
well downloaded 2 songs youtube.no problem,bur cant put them on here,says url not saved .im i doing something wrong , may be to dumb,anyway on youtube jimh269b is the same
---
4 comments on "downloads on youtube"


smijmk Says:
Friday, July 17, 2009 @10:06:11 PM
Way to go Jim ...Thats alright ....now we can see you in action...I like that.....

inschok Says:
Tuesday, July 21, 2009 @9:21:06 PM
Jim, thanks for your kind comment on my post. With regard to posting your vids...have you tried going to "my videos" on your youtube page and then right click the vid you are trying to upload. Go to "properties" and It will give you the info. you need to load it on the Hangout: eg. http://www.youtube.com/watchtv?v etc.... Not sure if this will help but I hope so....Keith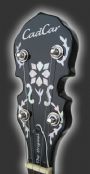 CadCar Says:
Friday, July 24, 2009 @10:35:59 AM
Any videos with the RB-3 on YouTube?
You must sign into your myHangout account before you can post comments.