I'm now a few weeks into my new life as a full time student. The first week I nearly panicked when I saw the amount of litterature we're supposed to learn, but I'm starting to adapt. Not having to go and work for a company where you don't see a future for yourself is definitely a step up, as is meeting some new cool people.
My old boss will have to hire two guys to replace me, so I guess that means I've been doing a waaaay to good of a job during the last few years!
The downside is that I've had to cut down on my pickin' time. Before I used to play five hours a day, these days I'm lucky to get one hour in. Everything comes at a price I guess! To sum it up: Life is good!
---

jimbo78 Says:
Thursday, February 8, 2007 @10:39:28 AM
If I remember right, you said you were going to school to become a teacher. Congratulations Kalle! Your about the smartest dude Ive known on this site. Im sure you'll be GREAT! Good Luck with everything you do in this life!

kallekockum Says:
Thursday, February 8, 2007 @1:55:42 PM
Thanks Jimbo and same to you! Not sure I'm THAT smart, heh! Hey, what happened with your UPS-driver, gotten rid of him yet?

brokenstrings Says:
Friday, March 9, 2007 @3:05:50 PM
On the bright side, you'll have a wealth of literature to enrich your life and to mine for quips and quotes to enliven your posts. And education--I always feel that's something they can't take away from you.

I share your liking for history, in part because in the work I do--copy editing textbooks--it's one of the few places with some content, where I can make a difference.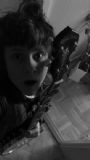 BanjoWeed Says:
Saturday, March 24, 2007 @12:29:21 PM
Hmm är det inte en jäkla massa år man måste gå för att bli lärare? Och vad för lärare ska du bli (Musik)?

kallekockum Says:
Sunday, March 25, 2007 @2:37:17 AM
BanjoWeed, it's about 4.5-5 years of studying. I would've loved to become a music teacher, but my [lack of a] singing voice made sure that didn't happen! So, it's history instead.

Norand Says:
Thursday, March 29, 2007 @4:25:48 AM
Good luck with the studies Kalle!
I've been studying history and scandinavian litterature for four years while playing a heck of a lot of music on the side. Sometimes they'll want to frighten you off on the first year. And you'r right. It's an absolutely wonderfull way of spending five serious years! Besides, the universites definetely need more banjopicin'. (Personly i'm planning on practicing in the campus area with my BG-band when it gets warm enough - that'll teach them!)
Give a hint if you come to Denmark. We'll have an academic banjosession :-)

kallekockum Says:
Thursday, March 29, 2007 @4:51:43 AM
Thanks Anders, I'll do that!

banjofrailer Says:
Wednesday, May 2, 2007 @8:17:21 PM
If I may, as a teacher myself....I bring my banjo to work...you have lots of work in front of you, but time flies and soon you will be bringing your banjo to work. Kids love banjo playing....Julie Duggan

banjofrailer Says:
Wednesday, May 2, 2007 @8:19:27 PM
One more thing....put on some good 'ol grateful dead ....warfrat...is my pick...JD
You must sign into your myHangout account before you can post comments.