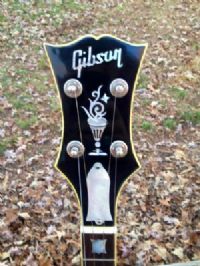 Teaches Lessons: In Person
Styles: Bluegrass (Scruggs)
Levels: Beginner, Intermediate, Advanced
Teacher Since: 2015
Pricing: $25 for a half hour
Listing Created: 6/16/2015
Listing Updated: 6/16/2015
More About Me
I have played banjo professionally for the past few years winning several contests. I primarily teach Scruggs, but I also emphasize chromatic, melodic, Reno, and jazz styles of playing.
Comments
You were great last night @ Allison Creek....wonderful melodic runs with great scruggs backup...Clawhammer outstanding. You are an asset to any band. A standout!! Thanks - Banjosnob
You must sign into your myHangout account before you can post comments.