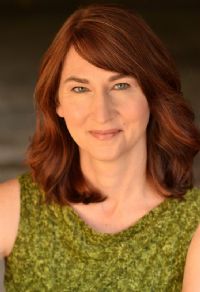 Teaches Lessons: Online, In Person
Styles: Clawhammer and Old-Time
Levels: Beginner, Intermediate, Advanced
Teacher Since: 1999
Pricing: $30 per half hour or $110 for a package of four
Listing Created: 6/16/2016
Listing Updated: 4/25/2021
More About Me
I am a multi-instrumentalist with a wide range of musical interests and have been teaching since 1999. I have a degree in Music from Brigham Young University with a focus on Voice and Classical guitar. I became interested in clawhammer banjo while teaching guitar at the Old Town School of Folk Music in Chicago in the late nineties. It is a ton of fun to play and I soon got hooked. As the drummer for the pop-indie band Silent Kids and co-founder of the Americana group Georgia Fireflies, I have a unique perspective on clawhammer and I use this technique to play/teach Old Time and other musical styles as well.

I teach in-person clawhammer banjo, mandolin, guitar and piano lessons from my home studio in the Ormewood/Grant Park area in Atlanta, GA on Wednesdays only. Clawhammer banjo, mandolin and guitar lessons are available via Skype or Zoom Tuesdays and Fridays.

To learn more about my lesson studio and read student reviews, visit my website at: www.leannafugate.com or contact me here at Banjo Hangout!

Comments
I am a beginner-Intermediate claw hammer banjo player looking for a teacher online. My number is 225-281-0291. GingerCamp - GingerCamp
You must sign into your myHangout account before you can post comments.