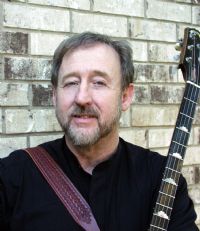 Teaches Lessons: Online, In Person
Styles: Bluegrass (Scruggs) , Classical, Other
Levels: Beginner, Intermediate, Advanced
Teacher Since: 1972
Pricing: $50 per hour
Listing Created: 11/28/2011
Listing Updated: 11/28/2011
More About Me
Hi, I'm Gerald Jones and have been teaching banjo, mandolin, guitar, and fiddle for almost 40 years.

I've taught many music camps since the 1980s. Camp Bluegrass, Mid-West Banjo Camp, Acoustic Music Camp (which I founded and run), Colorado Roots Music Camp, American Banjo Camp, HCamp, Jack Hatfield's Smokey Mountain Banjo Camp, WinterFest in Irving Texas, Lone Star Uke Fest, and probably others that I can't remember right now.

I teach in person and via Skype. I try to customize my approach to fit the needs of the individual student. Whether you just want to learn to pick a few tunes or expand your professional skills, I try to help you achieve your goals.

I can teach raw beginners to advanced players. Some of the styles I can do are Scruggs, Jazz, Classical, Blues, etc.

I try to help you play music and not just the banjo by giving you insights to why you put your fingers where you do so you can break down the barriers between you and your instrument. These skill are transportable to almost any instrument besides banjo.

Anyway, I can be low pressure having fun with the instrument or push you hard to achieve your goals. Just let me know and I'll customize a teaching plan for you.

Check out Mel Bay's http://BanjoSessions.com that I edit for some free lessons.

Let's pick!
Comments
Do you know any banjo teachers close to Alvarado, Tx? Dallas is a might far to travel. - Randall49
Hey Gerald. Are you still teaching? I see the posting was last updated in 2011. - Dgilray
You must sign into your myHangout account before you can post comments.