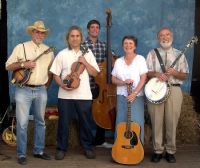 Teaches Lessons: In Person
Styles: Bluegrass (Scruggs) , Clawhammer and Old-Time
Levels: Beginner, Intermediate
Teacher Since: 2009
Pricing: $25 pr 1/2hr / $40 pr hr
Listing Created: 11/29/2011
Listing Updated: 3/26/2012
More About Me
I have been a working musician for forty years. My wife and I have a bluegrass band, ShoreGrass, which has been active in CT for sixteen years. I also play guitar and bass and teach banjo at the adult evening learning program here in Branford.
I currently have eight active students.
Comments
I just started banjo and have only had two lessons with Frank so I have little knowledge of either but from my first lessons I have realized Frank is a concerned and dedicated teacher who really enjoys teaching and wants me to learn. 1/21/12 - Fishdogface
You must sign into your myHangout account before you can post comments.