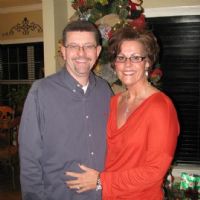 Teaches Lessons: In Person
Styles: Bluegrass (Scruggs)
Levels: Beginner, Intermediate, Advanced
Teacher Since: 1986
Pricing: $20.00 for 30 minutes weekly Paid a month in advance.
Listing Created: 11/15/2011
Listing Updated: 2/2/2013
More About Me
My name is Randall Wyatt and I live in north central Arkansas. I have been playing since 1980 and teaching since 1986. I play with the same group for 27 years - The Arkansas Edition!! I have enjoyed my banjo greatly. I have a prewar 1933 TB-1 with a conversion neck i built identical to the original down to the exact inlays! I build banjos also. I build necks, rims, bridges, and hope by spring to be pressing out my own resonators. I have a collection of banjos I have built over the years always striving to improve the tone and achieve the prewar tone everyone is searching for!

I teach one on one without tab. I work with licks, phrases and riffs. I taught with tab years ago. One student could play 100 songs as long as his book was open and he could sight read the tab. If you closed the book, he couldn't even pick his nose!! That's why I changed the way I teach. I feel I did this young man an injustice.

Lessons usually run over 30 minutes. I do sound files and email them to my students at different speeds. I haven't taught online yet but would be willing to give it a try with Skype if anyone is interested.

Here I am with my bride of 6 years! We dated years ago then went separate ways. We recently got back in touch after both of us went thru bad divorces. I couldn't be happier now!!

Give me a line by the way of the Hangout if you are interested!

Randall

Wyatt Banjos

Comments
I had the pleasure of spending some time with Randall and his wife at IBMA this year. They are both really great folks. Randall was even good enough to spend quite a bit of time with me in my room working on some banjo licks that I had been trying to figure out. He showed me a lot more than I could absorb at one time, but I did learn a great deal. Randall is a very good teacher and he explains things where you can understand them. He also makes some awesome sounding banjos. I got to play two of them. If you're looking for a teacher, send Randall a message. He is one of the best pickers in the state and a great teacher and a very nice person. - benjo75
Thanks for the kind words! I had a big time sitting and picking with you! I love to teach. I try to make things as simple as I can! - Wyatt Custom Banjo
Randall is currently mi instructor and is a great teacher and I enjoy lessons as I continue to learn to love banjo more and more........thanks Randall - revkade
You must sign into your myHangout account before you can post comments.