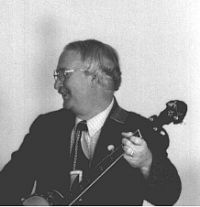 Teaches Lessons: Online, In Person
Styles: Bluegrass (Scruggs)
Levels: Beginner, Intermediate
Teacher Since: 1994
Pricing: $12/hr.
Listing Created: 11/1/2013
Listing Updated: 9/28/2020
More About Me
I have been playing Scruggs-style banjo for 39 years and have been teaching banjo for about 27 years. I emphasize solid beginning techniques and work early on to prepare students for jamming. I have a doctorate in educational administration and utilize current brain research in my teaching. Learning to read tablature but not to become dependent upon it is one of my instructional goals for students.