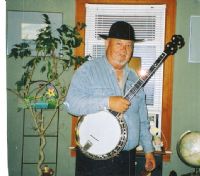 Teaches Lessons: In Person
Styles: Bluegrass (Scruggs)
Levels: Beginner, Intermediate
Teacher Since: 2008
Pricing: see about me
Listing Created: 11/16/2011
Listing Updated: 7/31/2013
More About Me
I have been teaching beginner and lower intermediate level banjo for the St Clair Shore Adult Education Center since 2008. Classes average 5 students with minimum attendance requirement of 2 students. Each class is an 8 week effort costing $56 total. Class text costs are extra.

I also run a jam at Shelest Music in St Clair Shores. Jam sessions are held the 2nd Sunday of the month from 2 PM until 4+ PM. In addition, I am the banjo instructor for Shelest Music.

Even though I teach basic Scruggs style, I also incorporate some melodic into my class.