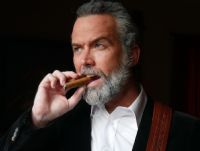 Teaches Lessons: In Person
Styles: Other
Levels: Intermediate, Advanced
Teacher Since: 2004
Pricing: FREE!!
Listing Created: 11/15/2011
Listing Updated: 11/15/2011
More About Me
I have been playing Reno style for more than 20 years. There's nothing more I enjoy than helping others learn it too. I'll be glad to show anyone anything I can for free. I live in Bristol TN. I also created a Reno style instructional DVD series which are available on my website. www.renopicker.com Feel free to give me a shout!