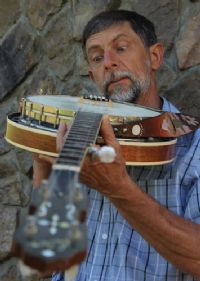 Teaches Lessons: Online, In Person
Styles: Bluegrass (Scruggs) , Minstrel (Stroke Style), Other
Levels: Beginner, Intermediate, Advanced
Teacher Since: 1985
Pricing: $25 per 45 minute
Listing Created: 11/6/2015
Listing Updated: 11/6/2015
More About Me
Contact Norm for 5-string banjo lessons -- beginning to advanced. Please call, email, or via Banjo Hangout, to make an appointment.

Norm is the family bandleader, with over 40 years of stage experience under his belt. He picks the 5-String Banjo, sings lead and harmony vocals, and coordinates the Farnum Family concert tour's & bookings.

His Branson, Missouri, musical credits include five seasons at Silver Dollar City, and three seasons at The Roy Clark Theatre (where he helped back and/or warm-up many major Nashville entertainers, including: Roy Clark, Barbara Fairchild, Freddie Fender, Louise Mandrell, Ray Price, Ray Stevens, Tammy Wynette and others). From there he performed (with his new bride, Trish) for seven years aboard the Lake Queen paddle wheeler on Taneycomo.

He placed 2nd at Knott's Berry Farm in 1992, and more recently two years in the American Heritage Festival Banjo Contest at Grove, Oklahoma, 2nd Place in 2012 and 1st Place in 2014.

P.S. For guitar & mandolin lessons, please contact my son, Benjamin.