Posted by clawhammermike
[download]
- Play count: 386
Size: 3,451kb, uploaded 6/16/2008 11:20:57 PM
Genre: Unknown/None Chosen / Playing Style: Clawhammer and Old-Time
Here is one I wrote the other night which seems like an eon ago. It came out real quick and I haven't played it since. If anybody want to pretty it up and take a crack at it be my guest.
---
7 comments on "Saint Paul Express"

bob gregory Says:
Tuesday, June 17, 2008 @12:37:24 AM
great work mate i like it the way it is, bob

Don Borchelt Says:
Saturday, June 21, 2008 @4:20:15 PM
Nice picking, Mike. Keep them coming.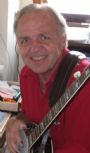 donpdn Says:
Saturday, June 21, 2008 @11:38:35 PM
You've got a talent there, Mike. Keep doing it!

Don
Greg Connor Says:
Monday, June 23, 2008 @1:15:39 PM
Very easy to listen to. You did a nice job creating and playing this. I like the fade out at the end, a lot like a train fading into the distance.

RatLer Says:
Wednesday, June 25, 2008 @8:10:31 AM
Excelent...sounds like you've got good clawhammer 'handle' on it........

ELWOOD Says:
Saturday, July 19, 2008 @3:29:19 PM
Great, must be something about being near Lake Superior that spawns all that talent up your way....................Elwood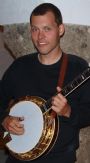 Violanjo Says:
Friday, January 23, 2009 @2:02:34 AM
Very bouncy feeling! I always enjoy listening to good clawhammer playing.
You must sign into your myHangout account before you can post comments.