Posted by Lumpy
[download]
- Play count: 188
Size: 1,468kb, uploaded 3/17/2008 12:56:51 AM
Genre: Unknown/None Chosen / Playing Style: Bluegrass (Scruggs)
Myself on my Goldtone and Guitar backup.
---
6 comments on "Cripple Creek/Cumberland Gap"

Just Bill Says:
Monday, March 17, 2008 @5:07:32 PM
Howdy, Lloyd
I've really enjoyed your new music post and your "Turn Your Radio On," too! I'm glad you're back playing this music! Thanks for sharing these tunes.
Take care,
Bill Breen

Lumpy Says:
Monday, March 17, 2008 @5:30:45 PM
Hello Bill; great to hear from you and thanks for the kind words. I plan to play my music more in the future. Hope you are doing well.

Rick Woods Says:
Monday, March 31, 2008 @6:31:46 AM
Lloyd, I don't know how I missed this??? Great job. You really made the banjo stand out and ring. It is so good to see you posting again. I truly hope to see more.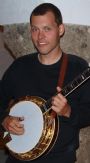 Violanjo Says:
Saturday, April 5, 2008 @6:02:48 AM
You have got a fantastic sound. Keep it up!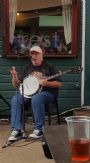 joemac Says:
Tuesday, April 8, 2008 @4:44:06 PM
Great job Lloyd! its lovely to hear you play.

Lumpy Says:
Thursday, April 17, 2008 @10:28:45 AM
Rick, Violanjo and Joe: thanks for your very kind words. Ya'll inspire me to get better. I'll try to post more in the future.
You must sign into your myHangout account before you can post comments.