Posted by Greg Connor
[download]
- Play count: 245
Size: 4,758kb, uploaded 3/11/2008 9:30:24 PM
Genre: Unknown/None Chosen / Playing Style: Other
This is an original tune based on Canal Park in Duluth MN where everything is going on at once and the ships are sounding their horns in the background. If you listen to the bass, you can imagine what the ships sound like.
---

mainejohn Says:
Wednesday, March 12, 2008 @4:02:36 PM
Very smooth and mellow, pleasant to my ears. This should be background music for ships coming in and out of the harbor.

dpete210 Says:
Wednesday, March 12, 2008 @11:30:22 PM
hi Greg, Which guitar are you playing? Sounds like there might be some chorus effect at least. Cool!

vintagewells Says:
Monday, March 17, 2008 @6:02:36 PM
Just takes me away. Wonderful composition.
Lorna
Ottawa Says:
Tuesday, March 18, 2008 @1:44:48 PM
Very nice- flows so traquilly. Good of yah to put up originals- they're nice to hear & very refreshing!

Don Borchelt Says:
Monday, June 23, 2008 @8:02:01 PM
Wow, this is just beautiful. I love the sound of banjo and finger style guitar, together.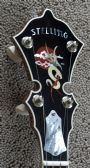 Patrick P. Says:
Friday, June 27, 2008 @7:02:21 AM
I agree with all the comments. Bravo !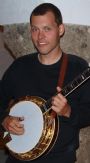 Violanjo Says:
Wednesday, September 17, 2008 @4:31:10 PM
When I close my eyes I can see those ships passing by.

kcjc69 Says:
Saturday, February 7, 2009 @5:01:12 AM
Love your style Greg! You ought to cut a CD of these tunes they are masterfully done and would span a large group of listeners.

Ize_B_Pickin Says:
Wednesday, June 17, 2009 @5:29:30 AM
Magically delicious!
You must sign into your myHangout account before you can post comments.