Posted by foggycoast
[download]
- Play count: 544
Size: 2,930kb, uploaded 3/3/2008 1:01:26 PM
Genre: Unknown/None Chosen / Playing Style: Unknown/None Chosen
A really pretty tune. Devil's Slide is the project. We've been playing a few times a month the last 7 months. I'm new to all this. I've been playing banjo for 2years. I received such a great compliment from the builder of my banjo that I thought I'd be brave and post it. Let me know what you think. I can take it.
---
6 comments on "Big Sciota - Devil's Slide"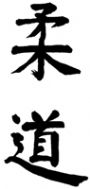 judoman Says:
Tuesday, March 4, 2008 @8:28:31 PM
Nice job!

FiddlerFaddler Says:
Tuesday, March 4, 2008 @8:41:20 PM
That's really impressive for playing the banjo for just two years. Keep up the good work.

boyratchet Says:
Thursday, March 6, 2008 @4:57:39 AM
Nice. Thanks for sharing.

Don Borchelt Says:
Saturday, July 19, 2008 @3:54:32 AM
Real nice picking, great arrangement. I've been working on this tune, too, and I have heard the B part two different ways. Sometimes the IV chord comes before the minor, and sometimes the minor comes before the IV chord. It's a quandary, I still haven't completely made up my mind.

Chesapeake Says:
Tuesday, April 28, 2009 @7:13:02 AM
What a great tune. Great job! Really enjoyed that.

Grumpy1 Says:
Friday, April 9, 2010 @12:49:32 AM
That's just a great arrangement and playing. Love it!
You must sign into your myHangout account before you can post comments.