Posted by jaybird34
[download]
- Play count: 5231
Size: 1,888kb, uploaded 7/30/2007 9:05:41 AM
Genre: Unknown/None Chosen / Playing Style: Bluegrass (Scruggs)
Recorded with my Huber Lancaster,Taylor acoustic, and new condensor mic. Classic Earl Scruggs
---
12 comments on "Foggy Mountain Breakdown"

joeyd Says:
Monday, July 30, 2007 @9:22:32 AM
Jaybird: you nailed it my friend... gives us all something to shoot for. Must be that TN exposure. Keep up the good work.

garfield55 Says:
Monday, July 30, 2007 @10:39:05 AM
Jay,
It sounded great. That new mic really brought out the quality of your playing.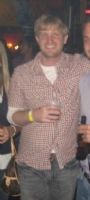 jaybird34 Says:
Tuesday, July 31, 2007 @6:59:16 PM
wow thanks guys for the comments!!

banjomojo Says:
Friday, October 12, 2007 @6:16:18 PM
Nice job Jay

CheeseHead Says:
Monday, November 19, 2007 @11:36:09 PM
great as always!

immlang Says:
Tuesday, November 20, 2007 @10:51:09 AM
I have to say you have just inspired me. I don't know if it was the rock steady beat or the beautifully clean picking or maybe just that it sounds so musical but i loved it. So your picking has just crossed the Atlantic to the UK!

hammeron Says:
Tuesday, March 18, 2008 @12:04:49 PM
Hey Jay, I cannot begin to figure out how many times I've heard "Foggy" played but for some reason, I thoroughly enjoyed your take on it. Did you play it on the Huber? I've been hearing a lot about the Huber line of Banjos. Anyway, very nice job on playing a tune that so many have played and recorded yet you made it sound original. Thanks for the entertainment!

RODMISER Says:
Friday, July 11, 2008 @4:55:44 PM
LOVE IT just GOOD

banjomanglen Says:
Sunday, November 9, 2008 @6:22:45 AM
Man,great job on this. I think my favorite mills arrangement,and you did it proud.


trippin banjo Says:
Thursday, November 4, 2010 @9:34:03 PM
wish i could be as good as this guy way to go man

cold hands luke Says:
Wednesday, August 14, 2019 @6:51:33 PM
perfect storm - speed - tone every note precise - you nailed it

heard this played so many times overly fast

can I ask bpm - thx
You must sign into your myHangout account before you can post comments.