Posted by randyl
[download]
- Play count: 319
Size: 2,639kb, uploaded 7/27/2013 12:18:32 PM
Genre: Bluegrass / Playing Style: Bluegrass (Scruggs)
recorded in 2007 as a member of the C.B. Pickers from Gettysburg,Pa. Lee Jones- mandolin , vocals , Billy Myers- guitar,vocals, Carroll Hively-bass,vocals, Randy Lehman-banjo,vocals. Enjoy
---
3 comments on "Life is like a mountain railroad"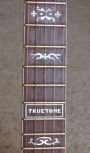 grandbob Says:
Sunday, July 28, 2013 @2:43:42 PM
2007? Is this the first time posted? Whyd'ya wait so long? It is sweet! Got any more like this?
grandbob

randyl Says:
Monday, July 29, 2013 @6:10:49 PM
Hi Bob, My first posting was a couple weeks ago and now I'm hooked on BHO . I'll be posting some more in the near future.I also have some video I'll be sharing. Thanks to everyone who has made me feel so welcome. Thank you Bob for your kindness and keep watching.

calantha90 Says:
Tuesday, July 30, 2013 @2:27:30 AM

how is the environment over there in your country.
My warmest greetings to you, My name is miss Calantha,it is my pleasure with due respect to cultivate a healthy friendship with you since i was impressed with your profile.
contact me back at(calantha_mabiza/@/yahoo/./com/)so that I will give you full explanation about myself, and reasons and purpose I have contacted you including my pictures.I'm sorry if i am embarrassing you,
with love and kiss,
calantha_mabiza/@/yahoo/.com
try email me
better know each other fast I don't normally be on here

You must sign into your myHangout account before you can post comments.