Posted by jbalch
[download]
- Play count: 2841
Size: 2,595kb, uploaded 4/1/2007 9:33:47 PM
Genre: Unknown/None Chosen / Playing Style: Clawhammer and Old-Time
(PD) From: ~HOT~ Biscuit Jam
---
7 comments on "Be Thou My Vision"

frailin Says:
Sunday, April 1, 2007 @10:22:42 PM
Stunning. Lovely. Wonderful, John.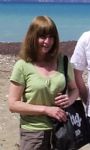 u k sandra Says:
Monday, April 2, 2007 @4:26:40 PM
John, I loved this 40 odd years ago when I sang it at school and I still love it. Your version is beautiful.

fishinmusician Says:
Thursday, June 21, 2007 @8:13:18 AM
I listen to lots and lots of old-time and Irish stuff. Heard this piece many times before by other artists and always loved it. However, your rendition grabbed me by the heart and left tears in my eyes. Absolutely beautiful!

kcjc69 Says:
Saturday, July 21, 2007 @9:21:09 PM
Happy to say this is the first time I've heard this song. But from the postings above I heard the best version the first time. Thanks!

MConn Says:
Tuesday, November 27, 2007 @4:12:00 PM
True music...Beautiful praise

f#dead Says:
Tuesday, November 18, 2008 @7:45:57 PM
You guys shared that one beautifully.

JanetB Says:
Monday, January 16, 2012 @5:52:27 PM
Lovely.
You must sign into your myHangout account before you can post comments.