Posted by waylandnet
[download]
- Play count: 1541
Size: 2,601kb, uploaded 2/12/2007 5:27:35 PM
Genre: Unknown/None Chosen / Playing Style: Clawhammer and Old-Time
Will Keys and Trey Hensley - banjo and guitar with Will's son Bill on bass. This recording was done at Trey's house with a digital 8-track recorder. It isn't perfect, but it is a good example of Will's playing style. It is a large file... 2.6MB.
---
6 comments on "Whiskey Before Breakfast"

chip arnold Says:
Monday, February 12, 2007 @9:33:00 PM
How I love to hear that old feller pick a banjo! And you and that kid ain't half bad yourselves! I hope you'll get some more of Will's music on here for folks to hear. (Then you can call Tish one day and walk her through the process of how to get music into a computer so we can put some on the Hangout.)
Okay, I'm off to pick Whiskey......... :-)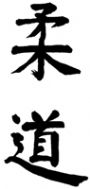 judoman Says:
Tuesday, February 13, 2007 @6:30:06 AM
Wow! Preserve that music, for Mr. Keys is truly a treasure.

Don Borchelt Says:
Monday, February 26, 2007 @10:37:01 PM
Will really does justice to this classic tune. So nice. There was still plenty of music left in him.

edavidt Says:
Sunday, July 29, 2007 @11:30:29 PM
Some folks can make the banjo sound like more than a banjo. Will is one of them!!

Thanks for sharing your music.

darryl k. Says:
Sunday, April 20, 2008 @10:56:11 AM
too sweet !!
darryl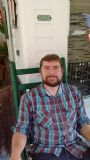 Austin Stovall Says:
Tuesday, June 11, 2013 @6:56:44 PM
I love hearing your Dads Banjo playing. His tone and style was so unique and Beautiful. It puts me in mind of water bubbling out of a mountain spring. I wish there were more CDs available so his playing could reach a wider audience. Thank you so much for posting these songs.
You must sign into your myHangout account before you can post comments.