Posted by arnie
[download]
- Play count: 1099
Size: 1,299kb, uploaded 2/8/2007 6:13:10 PM
Genre: Old Time / Playing Style: Clawhammer and Old-Time
From:" 5 Strings Attached With No Backing" Arnie Naiman & Chris Coole Merriweather Records Ltd. www.merriweather.ca Two banjos- Chris plays clawhammer and I fingerpick making an interesting sounding combination. Purchase cd or mp3s by clicking CDBaby button
---

FretlessFury Says:
Monday, February 12, 2007 @9:18:46 AM
Wonderful, wonderful, wonderful!

Gorgeous playing all the way around.

supah_g Says:
Saturday, February 17, 2007 @9:58:40 PM
Arnie,
This is the tune that first hooked me! Prolly listened to it at least 1000 times. Love all your stuff! Thanks again.
G.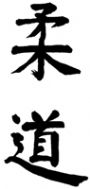 judoman Says:
Monday, April 7, 2008 @4:49:27 PM
Very nice!
Greg Connor Says:
Friday, February 6, 2009 @8:24:24 AM
Claw hammer and finger picking is a neat blend.
This was fun to listen to.
You must sign into your myHangout account before you can post comments.