Posted by tmoneygetpaid, written by J.S. Bach
[download]
- Play count: 1067
Size: 2,404kb, uploaded 1/15/2011 10:42:14 AM
Genre: Classical / Playing Style: Classical
Here's the audio track from the youtube video I posted of myself playing this. Thanks for listening! I've also posted a pdf of the tab and notation here.
---
2 comments on "Bach Cello Ste. #1 in G Major Prelude"

rjs808 Says:
Saturday, January 15, 2011 @12:29:43 PM
Very nice!! Played with great feeling. Congratulations on a beautiful rendition.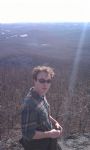 creatinglake Says:
Friday, February 1, 2013 @11:09:56 AM
Hey tmoney. I love the track and really want to learn this piece and would like to get a hold of the tabs. The link no longer works. Could you upload them again? Thanks
You must sign into your myHangout account before you can post comments.