Posted by Greg Connor
[download]
- Play count: 191
Size: 4,244kb, uploaded 1/26/2009 6:32:57 AM
Genre: Unknown/None Chosen / Playing Style: Other
Sorry... No Banjo. This is an experiment to find the best way to record an Irish Whistle. I used my Classical Guitar, Irish Whistle and Bass.
---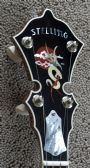 Patrick P. Says:
Monday, January 26, 2009 @8:21:13 AM
Fine music very well played with lot of feeling.
Five stars for you !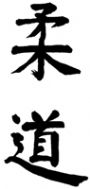 judoman Says:
Monday, January 26, 2009 @6:46:45 PM
Very well done. Enchanting number.

ELWOOD Says:
Tuesday, January 27, 2009 @4:01:39 PM
Beautiful, Stacked with pathos like a triple Burger King. This Sad side is great "They have not heard the end of my whistles" Great ...Elwood

kcjc69 Says:
Saturday, January 31, 2009 @7:51:29 AM
One of the most calming pieces I have ever listened too. Played it over and over. Great Job!
You must sign into your myHangout account before you can post comments.