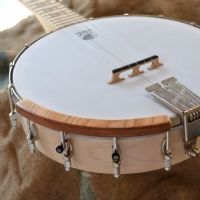 Luthier Since: 1996
Listing Created: 5/8/2014
Listing Updated: 4/8/2017
More About Me
Manufacturer Banjo Accessories..
Fine Hardwood armrests for Banjo and Banjo Ukulele Located in Perry, Ohio, 48 miles East of Cleveland. Mail Order & website sales only.
Comments
how far are you from Newark? Thanks - Jeff719
Hello Jeff,
We are in N.E. Ohio 48 miles East of Cleveland. We do not have a retail outlet, we are mail order only.
Thanks!
Doug Campbell - bluegrassjunkie
You must sign into your myHangout account before you can post comments.