Had a very weak moment yesterday, bought 7 fiddles, 5 bows, 3 tenor banjos, 1 banjo-mando, 1 guitar-uke, 1 archtop guitar and, the pick of the litter (on left), an old Dobson 5-string. All except one bow & one fiddle are repairable, so I'll be busy this winter.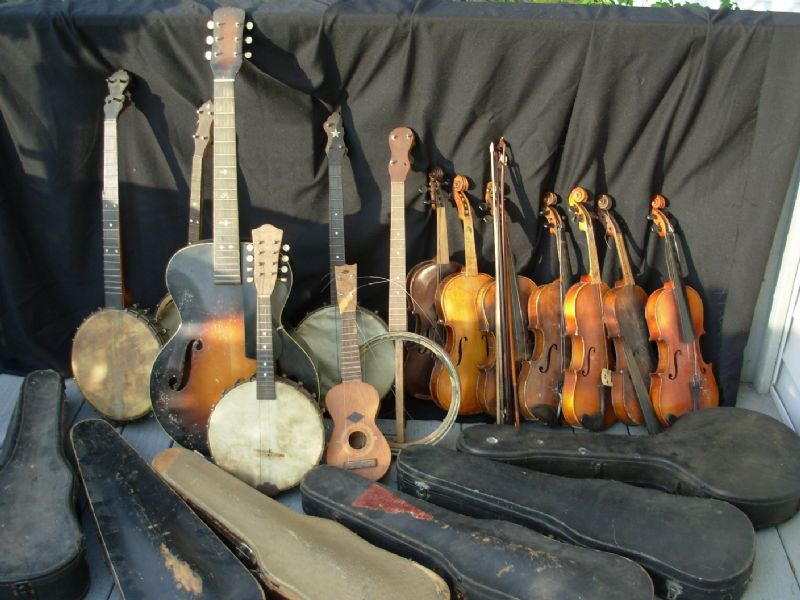 ---
5 comments on "Weak moment 09-13-08"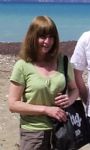 u k sandra Says:
Sunday, September 14, 2008 @2:10:31 PM
Wow, my weak moments are eating a full bar of chocolate. I like yours much better.

Rizo Says:
Thursday, October 2, 2008 @2:41:35 PM
Are my eyes fooling me, or are some of those fiddles 3/4 size?

Mark Ralston Says:
Thursday, October 2, 2008 @2:52:20 PM
Sandra - full disclosure..... my wife Linda also bought some turquoise jewelry from the dealer (got a good price), and we DID eat some chocolate on the way home. Otherwise, we're usually very responsible adults.
Rizo - Nope, the dealer had one 3/4 fiddle which I didn't buy. Interestingly, all but one of the fiddles had gut strings.

Rizo Says:
Tuesday, October 7, 2008 @9:44:03 AM
Interesting... some look bigger than the rest. I wouldn't mind trying my hand at one of those fiddles when you get 'em into playing shape.

frailin Says:
Monday, November 10, 2008 @11:30:22 AM
Oh my, Mark. It's a good thing we don't live nearby. I can see right now we wouldn't be good for each other's will power. Craig Oh my.
You must sign into your myHangout account before you can post comments.