August 3, 2008,
Update
To all my Hangout friends...
All the testing has been completed. Some results good, some not so good. I refuse to call it "bad" news. The good news is that the spot on the lung appears to be gone and most of the hot spots on the bone are stable. The not so good news is that there are a couple of small new hot spots on my ribs and increased activity on the sacrum (tailbone). There are a couple of "suspicious" spots in two lymph nodes as shown on a CT scan. The doctor suggested a PET scan, which had already ordered and subsequently taken. The PET scan did not show any activity in those lymph nodes, so we're leaving it as suspicious for the time being.

I'm still waiting for MD Anderson to set an appointment. They were waiting for all the testing to be completed. I have been in contact with MD Anderson. They are waiting for the original biopsy slides and then a complete file review before setting the appointment.
I have been having some pain in the sacrum area, basically the tailbone. The pain became so extreme it led me to three days in the hospital. I had several more tests, MRI's and X-rays. That gave a little more indication as to what was going on there. I received really great care while in the hospital. My radiation oncologist was on vacation. Luckily he has just hired an associate. A young doctor from University of Miami Medical School. She is up on all the latest procedures and answered a lot of questions. She received an e-mail from my primary oncologist on Thursday morning. She dropped everything on her scheduled and came to the hospital, drove me to her office, got me marked for radiation and started treatment. Then she drove bot me and my wife back to the hospital. Outstanding care. We are going to take care of this problem and move on to keep on fighting.

As always, I'm remaining positive. I'm still working everyday and feel pretty good. I want to thank everyone for all your prayers, encouragement, thought and support during this past 16 months. I don't think I could have made it through without you.
Warmest regards,
Bill


---
13 comments on "Cancer, Managing Pain, & Remaining Positive"

banjotef Says:
Sunday, August 3, 2008 @7:02:31 AM
Hang in there, Bill. Always in my prayers.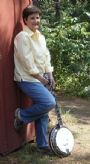 Banjosnob Says:
Sunday, August 3, 2008 @7:54:50 AM
A positive attitude has been proven scientifically to improve the immune system which, in turn, helps fight the illness.
Your a lawyer, by trade, and are used to fighting. Right? So don't give in to that negative self talk. It is not constructive. Eat well, sleep well, laugh, love.......FIGHT

TMarshall1 Says:
Sunday, August 3, 2008 @8:16:16 AM
Bill, you keep that chin up Buddy! The power of prayer and positive thinking are incredible. I have know LOTS of successful battles against "c" and all of those we extremely driven and upbeat people. I'm in your corner Buddy!
Tony
rinemb Says:
Sunday, August 3, 2008 @8:53:01 AM
I probably mentioned this to you when you first informed us of your diagnosis. My brother is a radiation oncologist, and has witnessed miracles, or at least recoveries that just can't be explained medically. So, with your attitude and support keep fighting, and help your family. I hope I am as strong as you when I face such trials. I will pray, Brad

Cottonmouth Says:
Sunday, August 3, 2008 @9:52:03 AM
You have the proper attitude, Bill; great medical care and prayer from all of us will see you through this just fine. I know there is a lot of apprehension for you, your family, friends and loved ones and this is a tough time for all. Thank God, you are never alone! Regards, Ken

frailin Says:
Sunday, August 3, 2008 @6:15:16 PM
I'm proud of you, Bill. Your an inspiration and you don't even know it. Keep looking UP!

Craig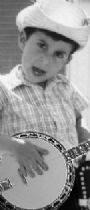 backtothefuture Says:
Sunday, August 3, 2008 @8:23:58 PM
Bill....continued prayers.

You know I'm thinking about you.

Dennis

vortex Says:
Sunday, August 3, 2008 @9:50:10 PM
Bill, All the luck in the world to you. God Bless, Bill
PaulKirby Says:
Sunday, August 3, 2008 @11:23:49 PM
God bless you, Bill. Keep up the fight, we're all on your team, buddy.

Dixie Chick Says:
Monday, August 4, 2008 @3:14:45 AM
Hey Bill - keep that positive fight goin - thoughts and prayers are with ya from over the pond. Your attitude is also helping me with regards to my dad!!! May God bless you sooooooooo much!!

Mimspicker Says:
Monday, August 4, 2008 @6:48:46 AM
I want to again thank everyone for your prayers, encouragement and support. You may not realize how valuable you have been in aiding my recovery...and that is something that I am most thankful for.
Bill

keith arneson Says:
Saturday, August 16, 2008 @6:33:36 PM
Hey Bill, sending prayers and great thoughts your way! Hang in there and hopefully I'll see you on our national tour in September (we're gonna be all over Florida) so come on out and say hello...best wishes for your health, Keith

jdmatthew Says:
Thursday, September 4, 2008 @10:17:37 PM
Mims, keep fighting this thing. You can win. You're in my thoughts and prayers.
You must sign into your myHangout account before you can post comments.