I'm sitting in the Doctor's office getting chemo as I write. The Doctors just added wifi so I have internet access...yeah!!!!
After today (June 19) I have one more treatment for theis round to be complete, then it's more testing to see where I'm at. Later next month I'm scheduling an appointment for a second opinion.
I'll be going to the MD Anderson Cancer Center in Houston, Texas. Reports have MD Anderson as one of the top two cancer centers in the US. My local oncologist agrees that a second opinion is always worth getting, especially from a place like MD Anderson.
The real surprise came from my insurance company. When we first called we were given a bit of a run-around, or at least that's what I percieved. Before they would give us any information I had to sign up to their cancer program. Thinking the worst, I got signed up.
Actually my Wife did all the phone calls and talked with the insurance company. Good news!!! We will be covered at an "in-network" rate even though it is technally out of my particular network. MD Anderson is an in-network participant of my insurance company. Then came the really good news. The insurance company will pay for air travel, lodging and meals for both me and my wife.
Can't say enough good about my insurance company. I know many people have problems with insurance companies and getting them to pay for things. We have had problems like that in the past with other companies, however, this company has paid for everything concerning my treatments without question. And now this...
Even with this awful disease, I have truly been blessed and continue to be blessed.
Bill
---
12 comments on "Continuing Chemo Treatments."

Cottonmouth Says:
Thursday, June 19, 2008 @12:19:55 PM
Bill, I don't have to tell you that all of this good news is a "God thing"; I know you feel it. Our prayers are still with you! Ken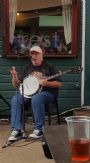 joemac Says:
Thursday, June 19, 2008 @12:20:02 PM
Bill, i know we dont know each other but believe me when i say, my thoughts are with you.......good luck with it all......Joe mac.

dat Says:
Thursday, June 19, 2008 @2:29:12 PM
our prayers are with you, good news about the insurance
take care
Daniel T
dat

kathy315 Says:
Thursday, June 19, 2008 @2:32:08 PM
Hey Bill..it's good to hear there is some news that will make things go a lot smoother for you and your wife..the great attitude does wonders for healing the body.Take care.Kathy from Mass

Dixie Chick Says:
Thursday, June 19, 2008 @2:51:36 PM
that's good news about ya insurance - ya still in my thoughts and prayers xx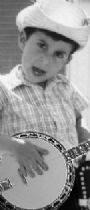 backtothefuture Says:
Thursday, June 19, 2008 @3:44:41 PM
Yes, God is looking out for you.

But I believe THIS just as strongly....that


"Good things come to good people."
As always, all my best to you Bill.
Dennis

Mr. Quimby Says:
Thursday, June 19, 2008 @5:16:55 PM
It's good to hear that you are getting a second opinion and that the insurance is being so accomodating. There are so many medical break throughs that are happening every day that they may very well be able to really help you.
I am continually in awe of your determination and faith in this fight and I think about you all the time. I hope things continue to go well.
-Niffer

gottasmilealot Says:
Thursday, June 19, 2008 @5:44:10 PM
Glad to hear that news. You have enough to worry about without dealing with insurance issues. Less stress is good. Best of luck in your continuing treatment program.

Debbielee Says:
Friday, June 20, 2008 @4:20:08 AM
That's great news about your insurance company. We don't hear of many positive outcomes these days when it comes to health care. So glad it is all going your way. I've been wondering how you've been doing. Please keep us posted.

Joanchek Says:
Friday, June 20, 2008 @6:57:11 AM
Bill, keep up the good fight! Your insurance company has lifted a layer of stress from you, so use that energy to keep on battling your cancer. I am amazed at your attitude and spirit--you're an inspiration to us all. Best wishes winging to Houston for you and your family.

kd5fyc Says:
Friday, June 20, 2008 @8:18:25 AM
Bill my thoughts and prayers are with you, and as Ken said above, this is the Lord at work. Keep the faith and know that prayers are going up for you as we speak.
Ruth

greadore Says:
Thursday, June 26, 2008 @6:44:29 AM
That's great news Bill. I sent you a separate E-mail, and when you're in Houston look me up. I'll keep you in my prayers.
Gerald
You must sign into your myHangout account before you can post comments.