Banjo Core Repertoire Series, How To Play & Sing - FINGERSTYLE EDITION
SONG - "Nine Pound Hammer"
by Josh Turknett, fingerstylebanjo.com
---
---
Our next installment in the "playing and singing" Core Repertoires series is a song that was first brought to life in the chain gangs and labor camps of the post-war South.

It was originally titled "Take This Hammer," and was part of a collection of "hammer songs." Since then, it has spread well beyond those confines, becoming a beloved folk song and banjo player staple.

In the last edition of this series, we played in the 2 finger "thumb lead" style (click here to view that lesson). This time, we'll bring in an extra finger.

Below is a video tutorial for how to play and sing this one, beginning with a simple approach, and ending with a "walk-through" of the arrangement included in the tab-download (click here to download the tab).
(RELATED: If you enjoy this tutorial, there are many more inside of the Breakthrough Banjo course. Click here to learn more.)
Singing & Playing Tutorial for "NINE POUND HAMMER"
---

For more on how to learn to fingerpick in any style, and why you'd want to,
click here to read "How To Fingerpick the Banjo In Any Style"
---
"NINE POUND HAMMER"
3 finger thumb lead, Solo & Vocal Backup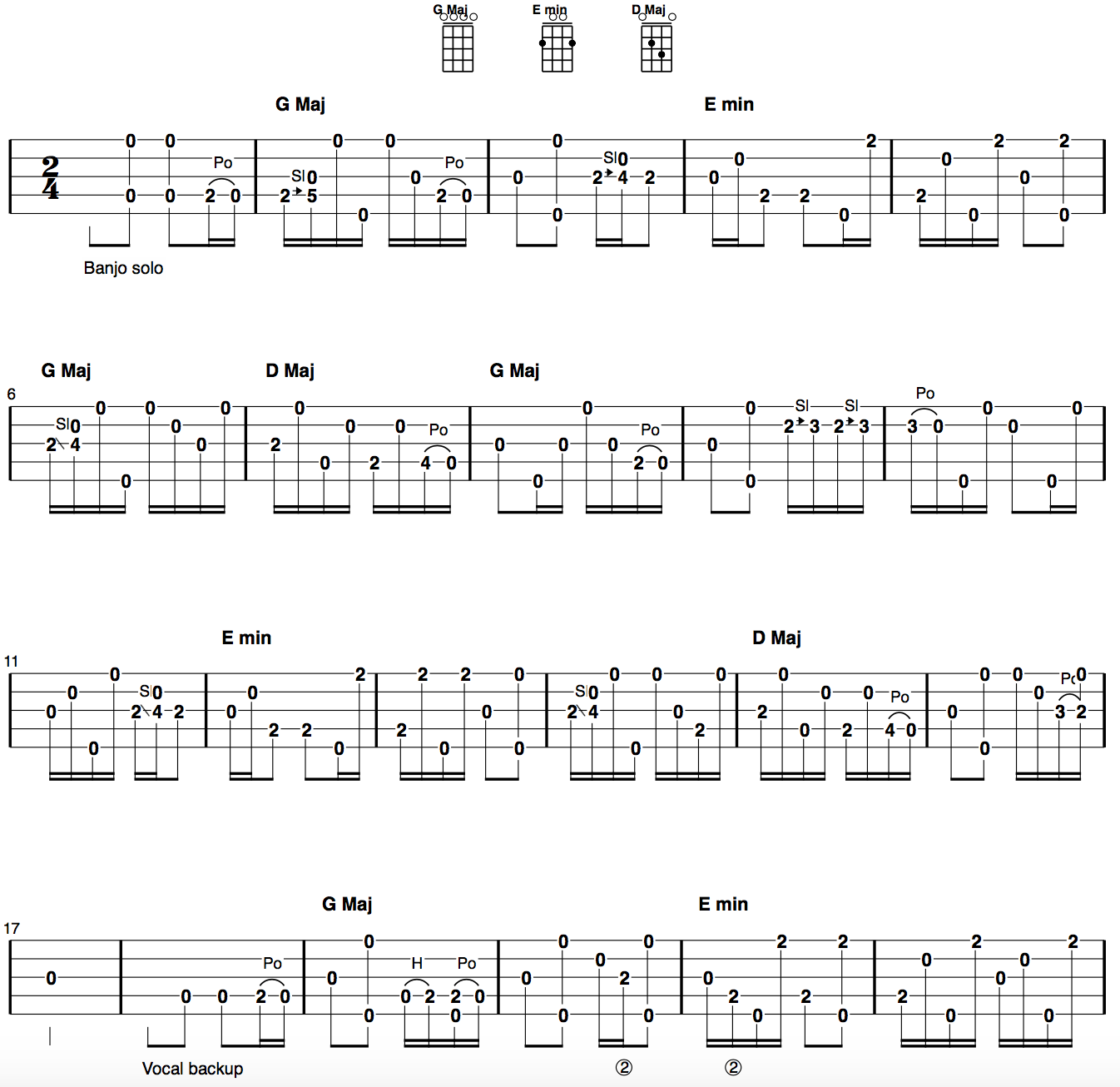 ---
---
About the Author
Dr. Josh Turknett is the creator of the Brainjo Method, the first system for learning banjo that incorporates the science of learning and neuroplasticity and specifically targets the adult learner.
Check out the Brainjo course for CLAWHAMMER banjo
Check out the Brainjo course for FINGERSTYLE banjo
Check out the Brainjo course for OLD TIME FIDDLE
---
---
---
Be the first to comment on "How To Play and Sing, FINGERSTYLE Edition: "Nine Pound Hammer""
You must sign into your myHangout account before you can post comments.