I have been away from the hangout for a very long time. I lost a couple of really good banjo friends a few years ago. Then my wife of 43 years, Carol, lost a brief battle to lung cancer, about 2 years ago. I was miserable, despondent, and very difficult to be around.
However, I have since remarried -- an old friend who plays the banjo and is a heck of a wonderful lady!
But, I'm getting ready to move, and I have LOADS of banjo stuff to get rid of. I'll be putting it on the hangout in the classified section very shortly.
This includes LOTS of really neat tone rings, original Tony Pass rims, parts, accessories and more banjo junk than you can shake a stick at. And the prices will be too low to believe.
Bill Palmer
---
4 comments on "Haven't been here in a while. Just a few notes to my friends and acquaintances."

Bill Rogers Says:
Sunday, July 7, 2013 @1:30:31 AM
Good to hear from you Bill, and glad you've worked through what is a traumatic experience to reach a good outcome. I will always remember your hospitality and kindness on my one-shot visit to Houston some years ago. I await your listings.

Just Bill Says:
Sunday, July 7, 2013 @7:47:08 AM
My best wishes to you, Bill !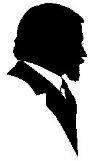 Bill Palmer Says:
Sunday, July 7, 2013 @8:20:41 AM
I thank both of you very much. I'll be putting up things for sale in a week or so.

Bill

merriewanger Says:
Tuesday, May 27, 2014 @3:14:07 PM
Wonderful news, Bill.
All the best to you both.

John
You must sign into your myHangout account before you can post comments.