Banjos banjos banjos!
I've been watching the classifieds page for the last couple weeks because we've been bumping up against the 400 banjos for sale mark. As of right now we're at 401--woohoo! That's a whole lot o' banjos!
I remember when we first launched the classifieds and we broke the 100 mark--that was a big deal to me. Now we're 4x that.
Can you imagine walking into a building with over 400 banjos for sale? Talk about heaven on earth!
Thanks to all the sellers who have chosen to use the classifieds system for your sales. I hope it continues to serve you well. And thanks to all the buyers who shop there--it's your shopping that makes the sellers keep selling. Thanks, everyone!
---
14 comments on "Woohoo! 401 Banjos for Sale!"

nograss5150 Says:
Wednesday, March 20, 2013 @11:11:23 AM
You're the greatest enabler of BAS. Good for you; bad for us. :-))


schlange Says:
Wednesday, March 20, 2013 @11:54:20 AM
Bad for all of us, my friend. I've got more banjos than you can shake a guitar at!

Nels Says:
Wednesday, March 20, 2013 @3:31:11 PM
Had this site been around in 1964, I might not have drifted away from the banjo for so long...and I'd certainly been able to use a few more of ALL those 400 Banjos!! ;-) at 67 I'm just trying to enjoy all this site has to offer!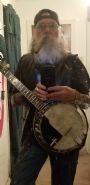 5stringpicker2 Says:
Wednesday, March 20, 2013 @9:03:10 PM
All that's needed now is 401 buyers.
( I )====='----<::)

hugginhound Says:
Thursday, March 21, 2013 @1:04:31 AM
May be it is a sad sign of the times, that people have to sale their banjo's to get some money, not something to celebrate eric .

Banjov1 Says:
Thursday, March 21, 2013 @11:28:57 AM
I was thinking about whether 401 banjos is a good sign or a bad sign also. But actually... this is probably good news in many directions. I wonder how many active accounts we were at on BHO when you crossed the 100 banjos in the classifieds mark. I'd be willing to bet that as a percentage of active accounts that 400 number is less then 100 was to whatever the active account number was at that point.

So overall, not only do we have a lot more active acounts (and therefore banjo players) on bho. We probably have fewer available banjos for the BHO members who are here now.

Glass half full view maybe, but I think more reflective of banjo enthusiasm world wide these days

frailin Says:
Friday, March 22, 2013 @11:34:47 AM
Soon to be 402. A friend of mine wants me to sell his Chuck Lee for him. Hmmm. It might not make it to the classifieds. :)

Corwyn Says:
Friday, March 22, 2013 @7:04:01 PM
It is sad if people are having to sell their *last* banjo. If it isn't, it is just spreading the banjo wealth a bit more broadly.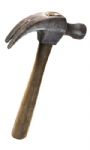 Quartermaster James Says:
Saturday, March 23, 2013 @12:13:08 AM
I am very grateful to the BHO classifieds for bringing me together with my most prized possession! Thanks!

Matt63 Says:
Saturday, March 23, 2013 @10:13:37 AM
I almost needed to look for one of those 401. A dozen times I thought about selling my Ome, but I just could not make myself do it. Heck, I may look at them anyway. Kinda feel like I must certainly need more than just one banjo. Gotta have at least a few "backups", eh?

Oalbrets Says:
Sunday, March 24, 2013 @4:40:20 AM
Most companys have a 401K but the BHO has a 401B ;-)

JRushing Says:
Friday, March 29, 2013 @6:39:04 AM
It's the coolest thing in the world for some of us new builders. That are between our own web site and selling on ebay or Craigslist.

You want to sell a banjo you go where the banjo players are. On the net that's BHO.

Thanks for the classifieds.

spinley Says:
Tuesday, April 2, 2013 @3:12:26 PM
that is way to many for sale . So I just one
Stuart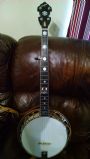 gary proffitt Says:
Tuesday, April 2, 2013 @4:44:34 PM
I have just completed the rough work on my first banjo neck and I am very excited to get to the finish work hopefully this month. However, if not I will have something to look forward to when I am at my regular job.
I do not believe that I would be working on or even playing today if it were not for the hangout. I am happy for the hangouts accomplishment, but I would like to see banjos selling faster than they could be added to the for sale column. Maybe the amount of banjos that sells from the hangout. It would have to be a huge number.

Thanks Eric, love the hangout.

You must sign into your myHangout account before you can post comments.