Posted by Mr. Disco on Friday, February 16, 2007
This is what I believe and I think what y'all should believe, too:
1. I've gained a great portion of the benefit that BHO affords me. I owe it some back in the manner of sharing knowledge, support, honesty, and kindness to other banjo players.
2. I am honored to have the friends posted on my homepage. Furthermore, I met them through BHO and considered their friendship by listening to available music and reading many of their recent posts. I hope to be a good friend.
3. There is enough negativity in this world and enough bickering. I hope to simply remove myself from any negativity and bickering through my posts. If I ain't got somethin' to say that's kind, supportive, honest, and helpful, I hope I just don't say nothin' at all.
4. I enjoy my anonymity on the BHO and respect that of others. I also enjoy people with names. I would love to attend some of the many wonderful functions advertised and discussed here, but haven't yet and don't foresee any immediate opportunities to do so. I ain't never sold any banjo material or instruction, nor taken a lesson. Until such time as I become more than just a post, I enjoy being Mr. Disco. Baby, I can really dance.
---
1 comment on "-- Banjo Hangout personal principles."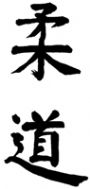 judoman Says:
Saturday, February 17, 2007 @12:36:24 AM
Mr. Disco, you are absolutely right! I try my darndest to stay away from the negative as muc as I can, in the workplace I am at. It's just bad stress we don't need.
"Always with the negative waves Moriarity, always with the negative waves."
Donald Sutherland as 'Crap Game', 'Kelly's heros'
You must sign into your myHangout account before you can post comments.