Well I for one love the improvements that Eric is making. Thanks Eric for giving us a social point where all of us crazy banjo pickers can hang out.
Well we got the motorhome all packed up and going to do a festival in Cleveland Tn this Saturday. The only thing I hate is hauling all the sound equipment around, because we are also doing the sound. Taking a little system though and not the big'un. Then Sunday morning it is rise and shine and go up to Blairsville Ga for the Sorghum Syrup festival in the Old Fort downtown. Ah yes a good paying gig! Hopefully sell a bunch of cds as well. We cut the last song on Tristan's new solo project last night, now just a few track adjustments and a mixdown will be taking place. Should be out by Christmas! I know she'll sell a bunch of these, everybody has been asking about it.
The holidays around here are coming up soon and so will all of our company. My nephew is coming from California to see me at Thanksgiving. My other nephew is coming home from Iraq. Several folks including my cousin from Nashville, a preacher from Lincolnton NC. Plus whoever else wants to make the trip. Must be the Smoked Ham and Turkey and good pickin that draws them in. Anyway thats about it for now. Bruce Oh yeah our long lost cat finally came home after missing for 3 weeks Bruce
---
1 comment on "Isn't this just dandy what the BHO is becoming"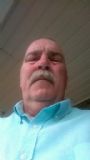 RODNEYJOHNSON Says:
Monday, October 30, 2006 @3:03:44 PM
Sorry the cat found its way home,try taking him off a little further next time.(just kiddin)Bruce I wish I could get into a ministry such as you are in and give back to the BIG GUY who has given me so much and done so much for me.But for now I will continue to serve Him at my local church and area rest homes . God bless you and your family!
You must sign into your myHangout account before you can post comments.