View Jim Yates' Homepage

Read Jim Yates' Bio

Contact Jim Yates
You must sign into your myHangout account in order to contact Jim Yates.
Currently Online

myspace.com/kirbyyatesmazurek

Playing Since: 1977

Jim Yates has made 217 recent additions to Banjo Hangout



Interests:
[Teaching] [Jamming] [Socializing] [Helping]

Occupation: music teacher/musician

Gender: Male

Age: 69

My Instruments:
no-name pre-war open-back, S.S.Stewart tenor, home-made fretless, home-made open-back.


Favorite Bands/Musicians:
John Hartford, Pete Seeger, Howie Burson, Mike Seeger, Tommy Thompson, Robin & Linda Williams, New Lost City Ramblers, Tom Paley, John Cohen, Red Clay Ramblers , Michael Cooney, Hedy West, Derroll Adams, Karen Dalton, Cathy Fink, Chris Coole , Arnie Naiman, Bob Carlin, Mac Benford, David Holt, Ola Belle Reed, Brian Pickell, Mac Benford, Wade Mainer, Roscoe Holcomb, Kate & Anna McGarrigle, Raymond McLain, Gus Cannon, Dock Boggs.
<><><><><><><><><><><><>
Also some friends from southern Ontario who may not be as famous, but I learn something every time I play with them or listen to them: Jay Edmonds, Rick Baur, Dennis Delorme, Karen Taylor, Kate Jarrett, Sam Allison and Teilhard Frost (who also builds wonderful gourd banjos)...
<><><><><><><><><><><><>

You will notice that all of these (except John Hartford, whose playing I have loved since I first bought Morning Bugle thirty years ago) are old-time banjo players, since this is the type of banjo music I enjoy playing. I have many favourite musicians who play 3-finger/bluegrass style banjo (like Al Kirby) and tenor banjo and who play other instruments, but if I put them all down the list would be too long for anyone to bother to read it anyway. I realize that some of the players I have listed are also bluegrass players, but their old timey style was what attracted me to their playing.

Classified Rating: 0
Rate this Member

Profile Info:
Visible to: Public
Created 2/21/2007
Last Visit 5/24/2013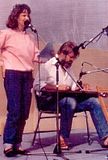 JIM YATES comes from a musical family. His father was a singer, he is married to a musician, his four siblings all play music, his two sons and most of his nephews and nieces are involved in music. Even the family sewing machine was a 'Singer'. He started playing music on a ukulele that a cousin forgot at his home and bought his first guitar circa 1960. Over the years he has added banjo, mandolin, Autoharp, accordion, concertina, bouzouki, mountain dulcimer and mouth harp to his arsenal. He also owns a fiddle, but plays it only in the privacy of his own home when his wife is at work and the cats are both outside.

During the sixties he played folk music at hootenanies in school gyms and church basements in the Hamilton area. His introduction to bluegrass was seeing the York County Boys at the Mariposa Folk Festival in Orillia during the early sixties.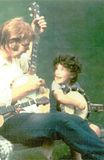 In the wilder days of the sixties Jim also played with the fledgling Velvet Underground when they came to Hamilton's McMaster University as part of Andy Warhol's Exploding Plastic Inevitable.*

After moving to the Port Hope/Cobourg area in the early seventies, he played in several folk, bluegrass and Celtic groups and became involved with promoting acoustic music through Folk At The Forum and the Waterfront Festival. Jim teaches guitar, banjo and mandolin and has had articles and arrangements published in the Banjo Newsletter and the Autoharpoholic Magazine. His tune Robbie Burns' Day has been recorded by the Peterborough folk group Freshwater Trade and by Fiddlin' Zeke Mazurek.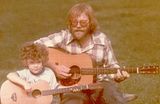 Jim plays eclectic acoustic music with Al Kirby as part of the duo Kirby & Yates. They have recently been joined by Zeke Mazurek to form a trio called The North Shore Ramblers.

Jim also sometimes sits in with his son, Clayton's group, the Otonabee River Boys.


* There were no musical instruments involved. He was helping out McMaster's Arts Festival Commitee and after the concert Jim and his brother Bob played frisbee with the band members while the stage was struck. Jim says,"At least it makes a great story."

About the photos on this page:
-The photo of my wife Maggie and me was taken about 20 years ago at Cobourg's Waterfront Festival. I seldom play the dulcimer these days, but I'll have to get back at it.
-The photo of me and Clayton playing guitars was taken 28 years ago. Clay was 31 in March of 2007.
-The photo of me and Darcy playing our banjos (Darc's is a mandolin banjo)was taken about an hour after the pic of me and Clay. I went inside and shaved my beard and took a shower between pictures. Darcy is twenty minutes younger than Clay.
I met a lady, Maggie, the following September who liked me with a beard and I've never shaved it since. It's now snow white. When I figure out how to put a picture on my main page it will be a current one. Done!!