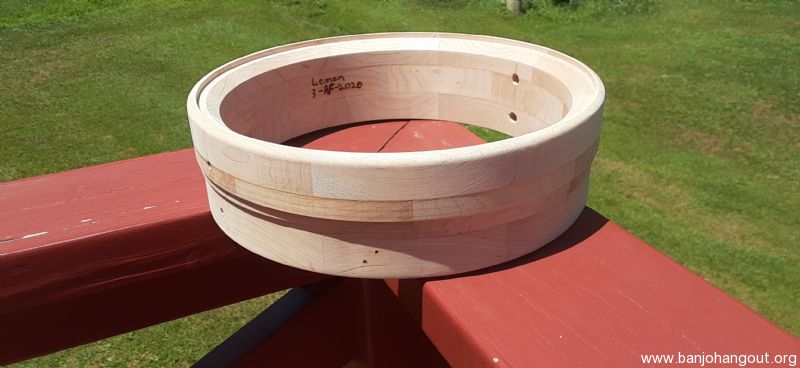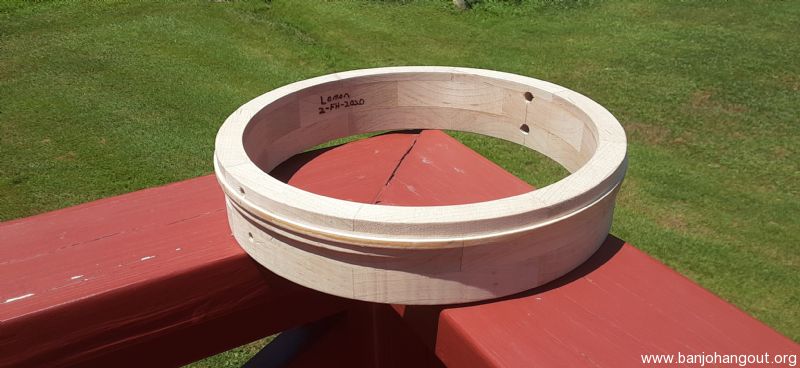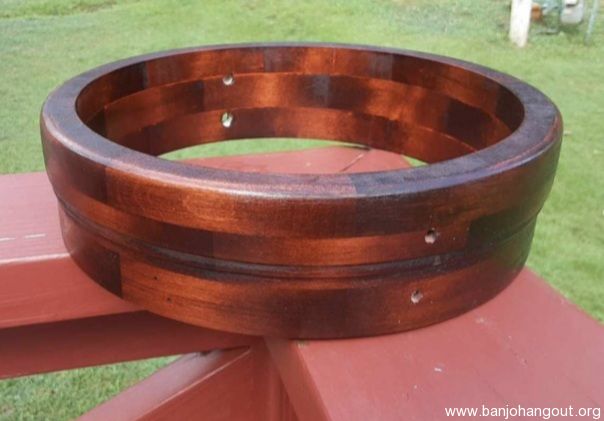 https://www.banjohangout.org/classified/81358
I am taking orders for block rims. They will be standard size, 11" diameter, but I can make them the height you need, as well as the thickness you need. Pictures shown are examples of what I can do (examples are only on hard and soft maple). Below are the options:

-Blank Soft Maple (Acer Rubrum) Rim - $125
-Blank Ash (Fraxinus Americana) Rim - $131
-Blank Hard Maple Acer Saccharum) Rim- $137
-Blank Cherry (Prunus Serotina) Rim - $149
-Blank Mahogany (Swietenia Macrophylla) Rim - $161
-Blank Walnut (Juglans Nigra) Rim - $167
-Blank Birch (Betula Alleghaniensis) Rim - $179

Extras

NOTE: If you have hardware, you must send it to me so I can ensure a proper fit.

-Torrefaction - Add $35
-Cut for brass hoop or tone ring - Add $10
-Cut for flathead, archtop, or almost flathead woodie - Add $15
-Cut for LR-54 Woodie - Add $25
-Cut for one piece flange - Add $15
-Cut for two piece flange - Add $20
-Drill for coordinator rods - Add $10
-Stain and Finish - Add $30

Due to my college obligations, wait times for a rim will be anywhere between 1-3 months, and it is impossible to give a set time frame.


I can also build a rim from multiple types of wood.