What this site needs is a tutorial on how to put images from the home computer to the participant's home page, and THEN from the home page to the topic page,
Took me a while, but once I figured it out, it really is fairly simple.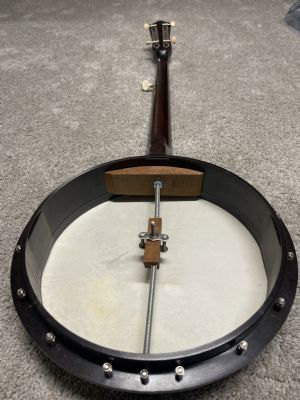 There's the picture!
And, by Gump, it DOES look like a Harmony Resotone body with a modified neck mount, and a lefty neck.