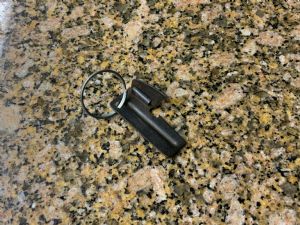 World's best folding, portable can opener.
EXCEPT that the point dug a hole in my pocket AND in my leg, even when folded.
======================
Good morning from Ozaukee County, WI
Monday was good weather for scootering. Finally passed the 1,000 mile mark on my new scooter. 155 MPG.
Doing two shows with the Golden Tones senior chorus today.
Hope YOUR day is as much fun as mine is probably going to be.