Thanks for coming through, Mark, all the way from Denmark. Listening to all the links will be enjoyable. I like these evocative West Virginia sawmill tunes and anything Adam Hurt records on a CD with his David Hyatt bottleneck gourd banjo has been excellent. The new CD, "Back to the Earth," is different from "Earth Tones" in the addition of talented accompanying musicians.
Five years ago Adam taught me Sandy Boys from Edden Hammons and during the same lesson gave me one of his bonus homework treats. I was to arrange Biddy and present it to him at the next lesson. The video is the result of my effort. I made two changes today in my version to include a neat slide he does in the third measure and also to eliminate a challenging triplet used to emulate Edden's fiddle. While playing along with Adam's recording on my very short scale Doc's Banjo (18 1/2" scale) in dBEAB tuning (sawmill tuned down), the tone sounded decent, so this tuning is what you hear on the mp3.
Regarding the title, Mark, an old biddy hen can be an old biddy woman, too, and an annoying one at that -- a trait I'm trying to avoid.

The David Hyatt gourd banjo played by Adam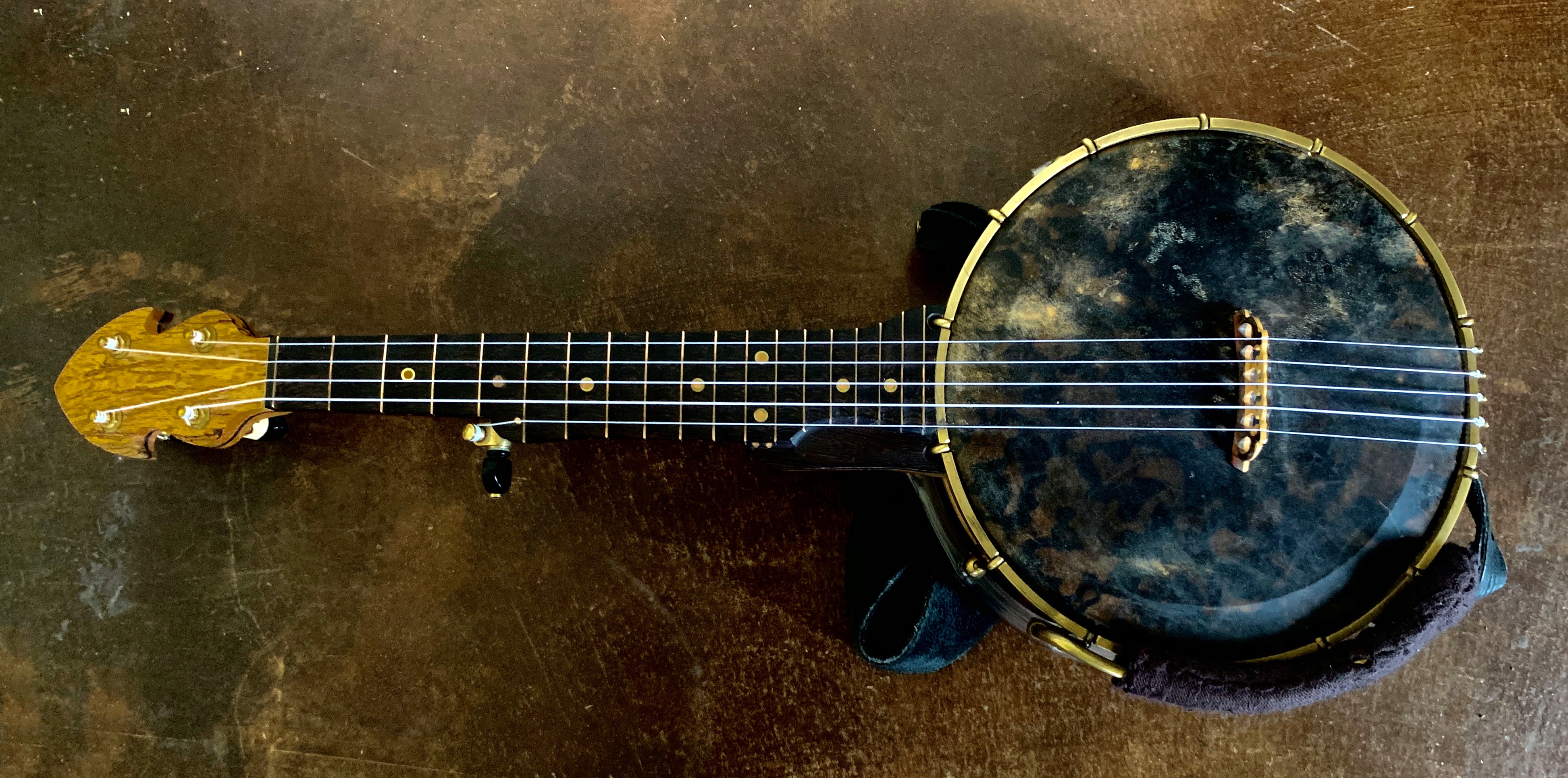 Doc's Banjo -- 18 1/2" short scale (10" head) with minstrel nulgut strings which accomodate multiple tunings at various pitches