A good while ago I remember having answered a question about this tune and uploaded a tab to my albums.
Can't find it for now, so I'll put in the Tabs discussion forum.
Fixed a small error as well.
I started working on this tune years ago, and got stuck on several points.
Hans Holzherr (howsybee) came to the rescue and filled in the blanks, particularly the bit withe the triplets. I owe him for that!
From then I also did some reworking to make it flow under my fingers -so it's not nescesarily the way Jens played it!--. but I think I have more than 95% of the notes in the right spot.
I also added an extra bit to be played if you don't have Keith tuners.
Please give it a try and tell me, if you'd agree.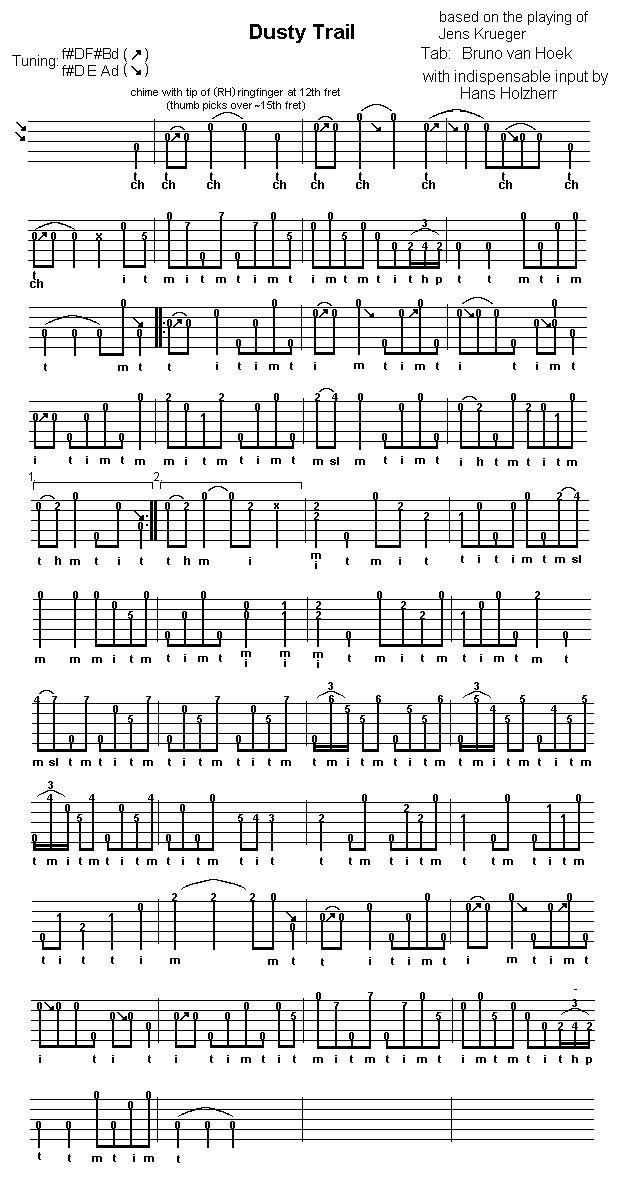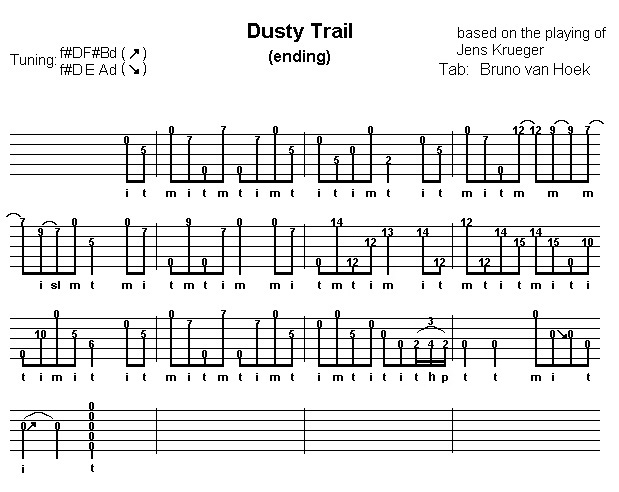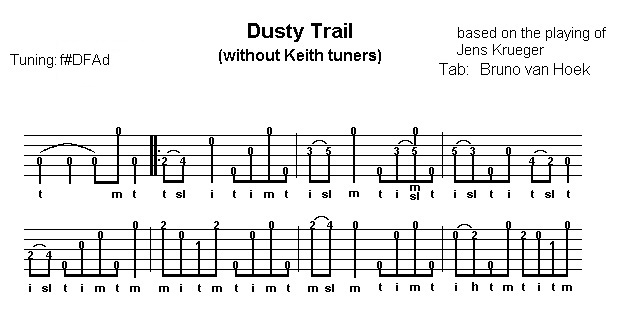 Meanwhile, I've uploaded PDF versions of these to the BHO Tab library.
Edited by - RB-1 on 08/03/2020 01:42:13