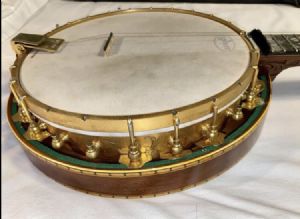 Well, THAT picture is at least a START.
Did you remove the resonator and look inside, for labels or numbers?
If not, do so, and take photos of the innards, too.
Ain't it AWFUL when you can't get the pics to upload?
It's even worse when none of the tried-and-true CUSSWORDs help, either.