quote:

---

Originally posted by Bill Rogers

One good one I remember was a friend of mine who repainted the peghead of an old Stromberg Voisenet black,and then lettered "Gisbon" in perfect Gibson script. He also similarly redid an old Kay mandolin peghead with "Basura."

---
Or this: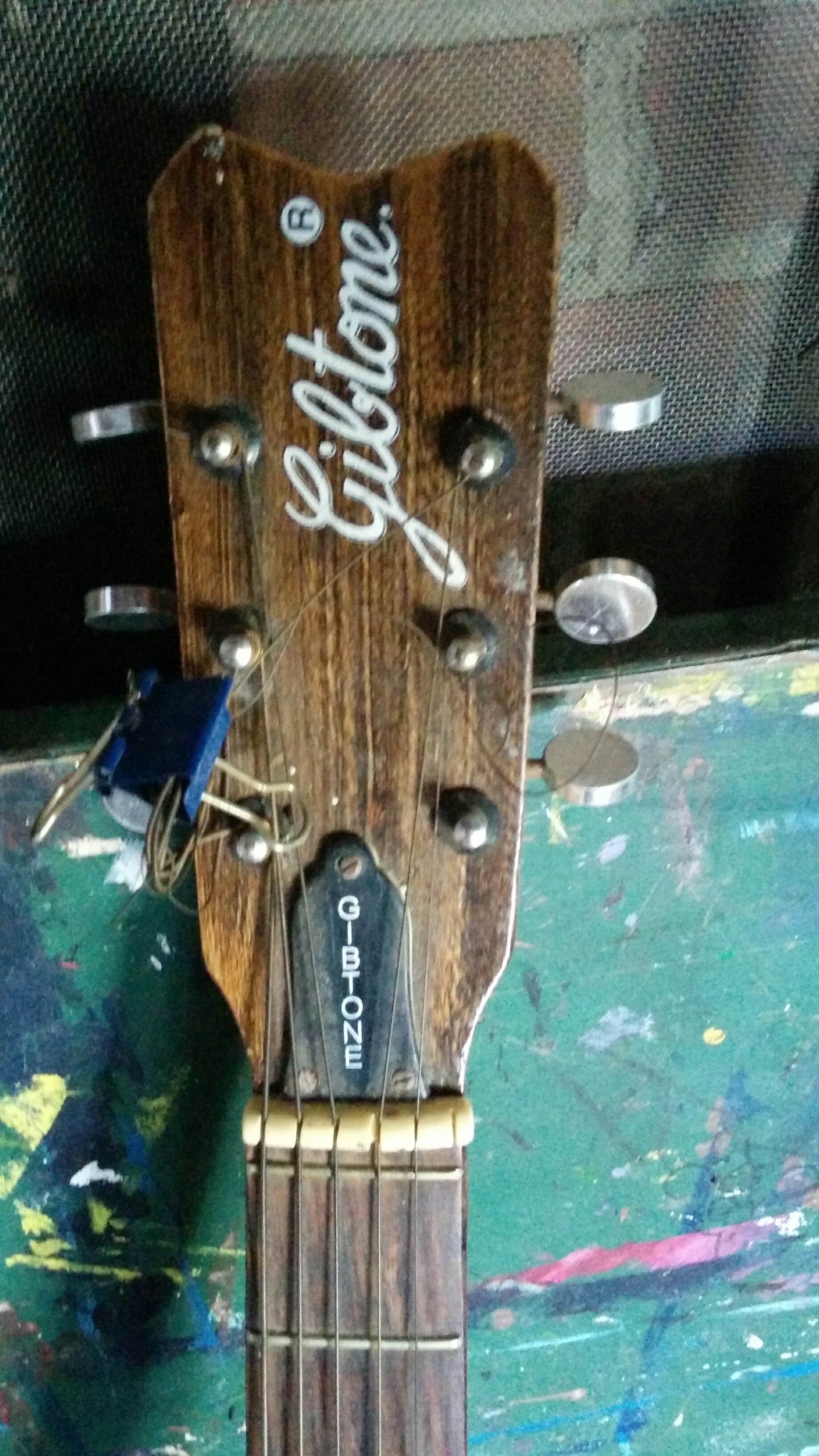 Yes, that is pearl inlay. Sorry about the size, I posted it as 400x711 and several other sizes but it just keeps coming out big.
Maybe a bug in the site? Other people have been complaining about big pictures.