Hi All,
This isn't technically my build, but a friend is making a batch of 5 cello banjos so I provided a CAD print based on specifications he provided to me. He is a first time banjo builder and he brought over the first completed banjo to get my opinion. All in all it's a very nice instrument and is super easy to play. I thought I'd pass along the CAD drawing if it might be of use to anyone who might be interested in duplicating it.
He loves my signature designs, so he wanted to base his cello banjo on the basic concepts of what I'm currently building. The plan is pretty much self-explanatory and all the details are provided on the pdf. The nice thing about the pdf format is that it can be zoomed with no loss of detail. The pdf can be reproduced at full size (40" by 30") by any competent printing shop, but that's not really necessary to do a build.
I'm attaching a quick n' dirty video of me and then the maker / owner doing a quick demo if you would like to hear the results.
After doing the evaluation I'd say it wouldn't be my preference in an instrument, but it does have a very nice low voice and shakes you a bit as you play it. I'd personally opt for a 1/8" narrower nut, closer bridge spacing, and a slightly longer scale length, but it works fine as it is. It is strung with D'Addario flatwound guitar strings (all five strings are wound) and they worked well for the standard G tuning an octave down. The gauges are shown on print.
The owner opted for Osage orange fretboard and used an Osage for inlay on the rear cap for the rim. He has to disassemble it and apply finish, but other than that it's in it's completed form here.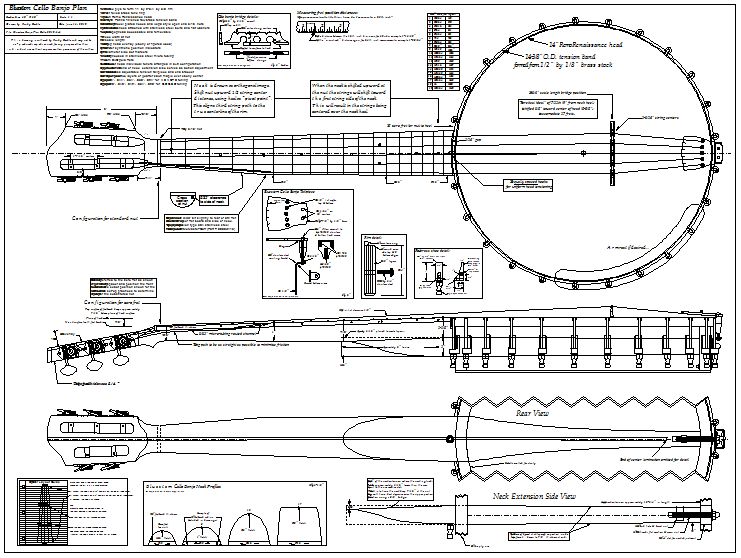 The full downloadable pdf is attached below.
Pot shot 1: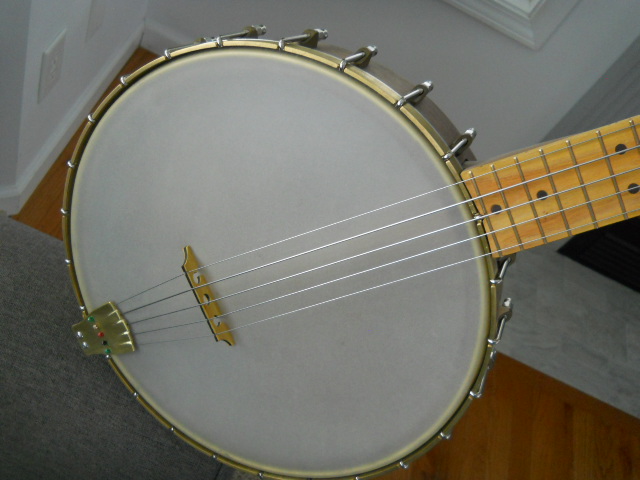 Rear view: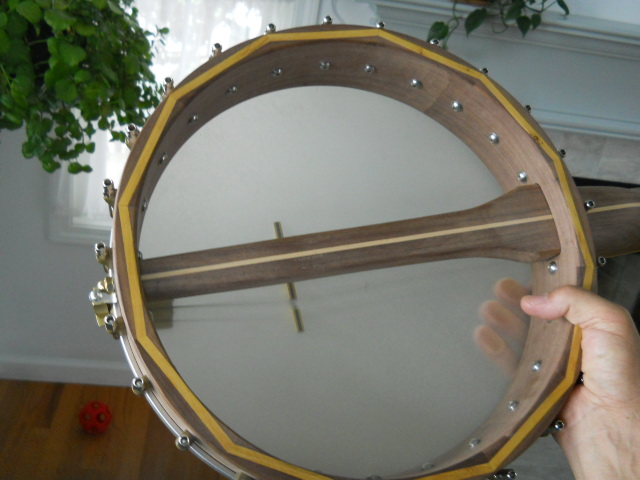 Edited by - rudy on 08/23/2019 07:02:43