Hi folks!
Looks like I'll have a new DVD featuring 12 interviews from our Traditional Music Community in time for Christmas.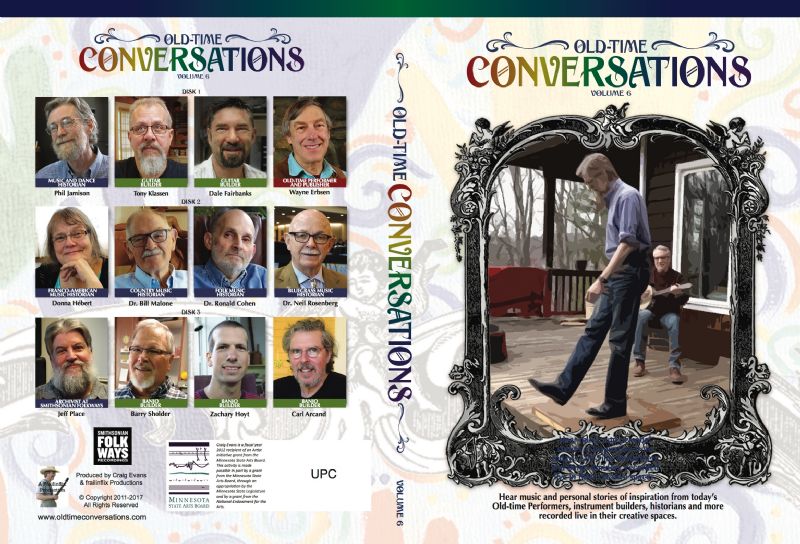 This one - Volume 6 - contains:
- 5 Conversations with Music Historians/authors (Country, Folk, Bluegrass, French-Canadian) as well the performer/author that updated the history books on Traditional American Dance
- 3 Conversations with more banjo building folks
- 2 Conversations with guitar builders
- 1 Conversation with a performer, teacher and publisher of Traditional Music
- 1 Conversation with the one-and-only Archivist at Smithsonian Folkways
Lots of great stories and learnings, here.
Follow this link for short (2-4 minute) teaser videos of all the interviewees - https://vimeo.com/channels/1313976
Follow this link for more information on Volume 6 and "how to order" info - http://www.oldtimeconversations.com/old-time-conversations.html
Next year's Volume for this series (Old-time Conversations) is going to be equally as diverse and encompassing. Our Traditional Music Community is nothing short of astonishing! I find the stories of those at the heart of it absolutely fascinating. I hope you do too!
Thanks for your interest.