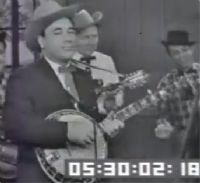 Teaches Lessons: In Person
Styles: Bluegrass (Scruggs)
Levels: Beginner, Intermediate
Teacher Since: 2007
Pricing: $30.00/hr.
Listing Created: 11/29/2011
Listing Updated: 11/29/2011
Comments
Daniel is as solid a player as you'll find. He's been brought up in the "NC" banjo genetic pool, so you know he knows Scruggs. Check him out for lessons and you'll tap into that pool. - Banjophobic
I heard Daniel play banjo in chat for the first time the other night and I have to say "WOW!" I have attempted to adopt him so that I can say I taught him everything he knows, but, alas, it wouldn't be true.

This is a young man who plays banjo with the tastefulness of a very old soul. If you can learn a fraction of what he knows, you'll become a good picker. - block_or_lam
Daniel is a knowledgeable musicaian who is skilled in a number of banjo styles. He can help any player become a better musician. - Couchie
Daniel has helped me on numerous occasions with working through trying to learn new material and with polishing up old material. He's patient and relates well with my struggles as a relatively new banjo player. I credit a lot to him for what I can do today. - catching2nd
You must sign into your myHangout account before you can post comments.