Posted by frailin
[download]
- Play count: 1171
Size: 3,944kb, uploaded 12/9/2006 3:53:42 PM
Genre: Old Time / Playing Style: Clawhammer and Old-Time
Nick found this tune. We love it!
---
5 comments on "Eelpouts - Farewell Trion"

Don Borchelt Says:
Saturday, December 23, 2006 @10:48:53 AM
Some tunes just seem to have strong emotions built right into them. They are the background music for our bittersweet lives. I'll bet Nick's ducks, geese and the mule deer loved this one in particular.

inniepie Says:
Friday, January 5, 2007 @8:22:17 PM
A James Bryan tape!!! That's what I've got it on.....James Bryan rules!! Lyndsay

AcousticEclecticJamBand Says:
Saturday, March 17, 2007 @7:21:34 PM
hey ive been listening only for an hour and thats the third eelpouts tune !
are you paying these guys for airtime?
ha !
matt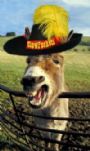 SlowPockets Says:
Wednesday, June 6, 2007 @9:43:58 PM
Craig, I was wrong THIS is my new favorite. Don nailed it with "the background music for our bittersweet lives". I must have video of this song to see what Fin's fingers are doing. Well even better will be to try and figure it out on my own.

Six Stars******
JanetB Says:
Thursday, October 4, 2012 @6:29:49 AM
What a song.....Yes, Don says it well.
You must sign into your myHangout account before you can post comments.