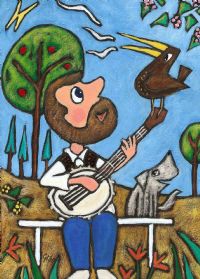 Luthier Since: 1998
Listing Created: 8/8/2020
Listing Updated: 8/8/2020
More About Me
I´m at BHO and elsewhere regarded a world leading specialist and set-up wizard - especially with regards to top-pro 4-string banjos.

Do feel free looking me up at the BHO archives, the internet and/or FaceBook - maybe you´ll find something of interest for you.

And/or do feel free contacting me via BHO or off-line - with anything banjo related on your mind - I´ll do my best answering your request etc.