Back in the '70's - when I played bluegrass - I lusted for one-a these! The GREAT LAKES BANJO COMPANY was all the rage... Dennis Lakes made the hottest banjo in town! 'Course, I couldn't afford one back then ($800). So when I saw this on BHO a few years back, I snagged it... not for me, but for my musician son, who was already a much better Scrugg's style player than I ever was.
The "Rose" model is also known as the #5, according Dennis Lakes. This one is serial number 315 which, if I remember right, puts it about 1977-78.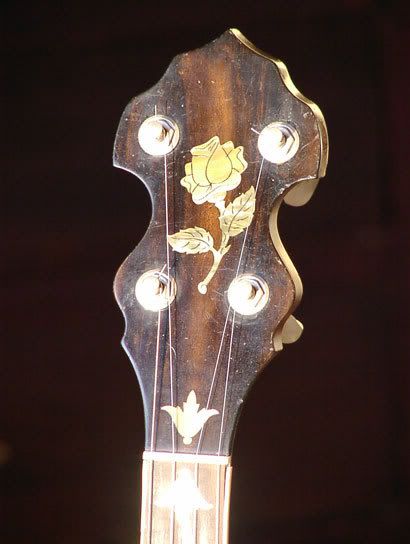 Where my son played this banjo quite a bit in the early years, his tastes were evolving and this prize found itself in the closet more often than not. My son now needs a new computer and is looking to downsize his number of instruments in the process. It's time for the Great Lakes to find a new home. LUCKY YOU!
Here's a link to the Classified Ad: http://www.banjohangout.org/classified/63358