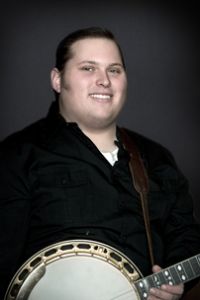 Teaches Lessons: Online, In Person
Styles: Bluegrass (Scruggs)
Levels: Beginner, Intermediate, Advanced
Teacher Since: 2006
Pricing: please contact me for rates
Listing Created: 11/15/2011
Listing Updated: 5/2/2012
More About Me
I play banjo in Rock Ridge www.rockridgebluegrass.com, the central valley boys www.thecentralvalleyboys.com, and formerly played banjo in Pacific Ocean Bluegrass. I have played since childhood and taught since 2006. As well as teaching privately, I have taught workshops on banjo at local bluegrass festivals. I teach private and group lessons for kids 6 and older and adults. As well as banjo I teach guitar, mandolin, and vocals. I teach Scruggs, Reno, and Melodic style banjo. I offer studio lessons in Palo Alto, or lessons worldwide via skype.
To contact me please call 408 460-6903.
Comments
---
There are currently no comments.


You must sign into your myHangout account before you can post comments.