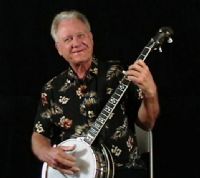 Teaches Lessons: In Person
Styles: Bluegrass (Scruggs) , Other
Levels: Beginner, Intermediate
Teacher Since: 2000
Pricing: $25 per 1-hr lesson
Listing Created: 11/17/2011
Listing Updated: 4/23/2014
More About Me
Retired, living in beautiful Prescott AZ, and lovin' it!

Visit my website at rickmckeon.com for lots of free lessons, information on private lessons, and ordering information for my instructional videos.
Comments
---
I got started playing the banjo, via Rick's web site, back end of 2011. I think his easy style and presentation is absolutely brilliant, and given the fact that he has put masses of material up for study, and FREE, make me admire him all the more. A very generous gesture. If I lived on his side of the pond, I would certainly make a big effort to go and visit him for lessons. I am never going to make a great banjo player, not enough time left, hitting 70 this year, but enjoying my picking immensely. A big thank you Rick. Anthony Taylor U.K. - Banjo oldie
Rick is a great teacher, if there is anything on his videos you don`t quite understan all you have to do is ask him via a message and he replies with help almost immediatly - KenBirmingham
Great website Rick, and very helpful indeed, Ive only been playing the banjo for 9 days having never played an instrument before and I am now playing "bile dem cabbage down" virtually note perfect at 120bpm, just started on cripple creek and hope to be playing this within a month, many thanks - AndyC100
Hi Andy,
Thanks for the comment. I'm really pleased you are enjoying the lessons!
Rick - Rick McKeon
You must sign into your myHangout account before you can post comments.