Contact Medic
You must sign into your myHangout account in order to contact Medic.
www.finelinebluegrass.com
Playing Since: 1980

Experience Level: Purty Good

Interests:
[Teaching] [Jamming] [Socializing] [Helping]

Occupation: Critical Care Paramedic, CCHT

Gender: Male

Age: 51

My Instruments:


Banjo, guitar, bass, dobro, mandolin, fiddle.



Classified Rating: not rated
Rate this Member

Profile Info:
Visible to: Public
Created 1/31/2003
Last Visit 8/23/2017

Monday, October 27, 2014 @8:53:58 PM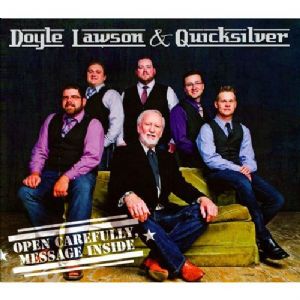 Known as one of the top mandolin players in bluegrass music, Doyle Lawson has done it once again. Doyle has surrounded himself with great musicians to produce his 36th album, "Open Carefully, Message Inside." Solid mandolin, sweet fiddle, fluid dobro, and driving banjo combined with strong rhythm guitar and solid bass lines help to complement the shining vocal abilities of this fine group.
Doyle Lawson - Mandolin
Josh Swift - Dobro
Joe Dean - Banjo
Dustin Pyrtle - Guitar
Eli Johnston - Bass
Stephen Burwell - Fiddle
As a banjo picker myself I would have to say my two favorite tracks are Will You Go and Climbing Upward, both of which feature a solid driving banjo, and are an inspiration to me.
I appreciate Doyle's message he puts together to share with his fans!
Recent Forum Posts
Purcell Bridge Give Away Drawing!!!!!**** Winners announced**** (138 days ago)
BMAI's 1st Annual Bluegrass Music Awards (296 days ago)
Find all non-archived posts by Medic
Groups
Band in a Box users group.
Field Recorders Home Recorders
PickersAcademy
learn banjo
Fender Banjo Owners
banjo building
Banjo Teachers - Instructors

Friends
Medic has 38 friends. View entire friends list.

Music (3 files)
Newest Photos